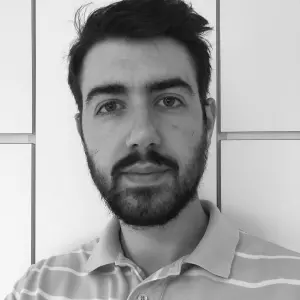 Online American Studies Tutor Huw
Huw 4.9

64 classes
University of Nottingham, UCL, and Cambridge - History - BA, MA
Finishing up a PhD in American history at the University of Cambridge and excited to help others with their essay writing, dissertations, exams, and applications.
Recent Students:

1

Total Hours:

56

Last Online:

26 May 2023

All-time Students:

12

Total Classes:

64

Signed Up:

06 Aug 2021
About Me
I'm a final year PhD student at the University of Cambridge with a love for teaching and all things related to history . My own work focusses on race and slavery in the American South in the nineteenth century but I've written, taught, and researched widely.

I started out as an American Studies undergrad at Nottingham Uni, and then went to UCL to do my MA in US history and politics, before eventually deciding that doing a PhD and teaching was the route for me!

I want you to feel like you're getting a lot from our sessions but I don't want them to feel overly formal. Tutoring works best, I think, when it provides you with a stress-free and comfortable space, where we can go through things at your preferred pace and work towards whatever goals you've set for yourself.

Away from teaching I've got all sorts of hobbies. Mostly I enjoy playing and watching football, socialising, travelling, and getting out into nature. Basically anything that gives me a break from the library and my laptop!
Tutor Experience
I have more than 8 years of tutoring experience, helping students and pupils with everything from their GCSE and A-Levels, to their undergraduate exams and dissertations.

I like to teach in an informal and (hopefully!) fun way. I'm there to assist you rather than to act as a teacher and I'm mindful of the fact that there are already a lot of existing pressures when it comes to academia and examinations. So I want to help you in a way that is best suited to your needs--whether that's explaining a particularly concept or topic that you're finding confusing, providing you with a sounding board and some assistance throughout the term, or guiding you through the sometimes daunting tasks of essay writing and dissertation structure. And if all you need is a proof reader then I'm more than happy to do that too!

Over the last 8 years I've tutored privately and have taught two history modules at the University of Cambridge. Both were survey courses in America History but I'm more than happy to take on students in a broad range of humanities subjects and at any academic level. My teaching has usually been done face to face or in the classroom but I've increasingly moved online in the last couple of years. If you have any more questions feel free to get in touch!
Topic Expertise
My main area of expertise is history, and US history in particular. That being said I have helped with everything from undergraduate dissertations in British naval history and the Russian Revolution, to GCSE English and Drama.

I am available for essay prep, revision sessions, dissertation advice, and examination practice. I am familiar with AQA, Exexcel, and OCR exam boards. My university teaching experience ranges from lecture and seminar based undergraduate history modules, to the Oxbridge supervision system (particularly the Cambridge history tripos).

I also offer help with applications and personal statements, be they for oxbridge or anywhere else.
Client Reviews
Detailed feedback, lots of fantastic insights and brilliant in helping fix structure as well as improving grammar and content.
jack

-
History
Brilliant as always
jack

-
History
The discussion was helpful in improving my IA.
Frederick

-
History