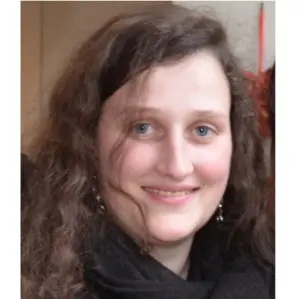 Online Civil Engineering Tutor Annelie
Annelie 5.0

126 classes
University of Manchester - Civil Engineering, PhD - PhD Civil Engineering
Enthusiastic and dedicated engineer who's aim is to get everyone to love and enjoy maths and physics. I teach how to learn not what to write.
Recent Students:

7

Total Hours:

135

Last Online:

18 May 2023

All-time Students:

23

Total Classes:

126

Signed Up:

26 Jan 2020
About Me
I am a researcher and qualified higher education teacher with a PhD in civil engineering. I grew up in a family of teachers and have been tutoring friends at school or other students since I was 16. I am passionate about helping students understand and enjoy maths and physics. My principle aim when tutoring is to build confidence, understanding and enjoyment in the subject.
I completed my education in French and as part of that I studied French language and literature.

My background in engineering means that I love solving problems but also understanding where they come from. For me, Maths and science are exiting because of how they interact with everyday activities. I have a passion for understanding how things work and how people adapt to the world around them. As a teaching assistant at university I love nothing more than inspiring students to find their passion in the subject they are studying.

As a tutor my main aim is to provide students with confidence in their own abilities as well as to make the subjects relevant to their interests. My first goal when meeting new students is to find out what gets them exited, and to use that to tailor the questions and examples I use as much as possible

I have a diverse set of hobbies including music, martial arts, hockey and netball which can help in finding common ground with students to develop the initial relationship.
Tutor Experience
I am a qualified, FHEA, university lecturer that has taught civil engineering at undergraduate level. I also have extensive experience, with over 400 hours of online lessons, tutoring subjects including mathematics and physics to students from age 12 upwards. I have tutored students taking a range of exam boards exams, at both GCSE and A-level, as well as IB candidates.

I aim to teach students both the knowledge required for their chosen topic, but also the soft skills needed to become independent learners. As a teacher and tutor I see my role as that of kindling interest in learning as well as developing knowledge in any specific topic area. I rely on my personal enthusiasm for engineering and understanding how maths and science influence our daily lives, to make my lessons fun for each student.
Topic Expertise
GCSE (all exam boards) Mathematics, Physics, Chemistry. French
A-level (all exam boards) Mathematics, Further Mathematics, Physics, French
International Baccalaureate (IB): Mathematics and Physics

Undergraduate level Civil engineering, all areas. Postgraduate Civil engineering subjects: fluid mechanics, computational fluid dynamics, Finite element analysis, structural dynamics

Undergraduate level applied mathematics

Client Reviews
Super helpful and planning more classes. Charlie.
Simon

-
Civil Engineering
Super helpful - will book follow up sessions.
Simon

-
Civil Engineering
Very happy and booked more lessons
Nina

-
Engineering