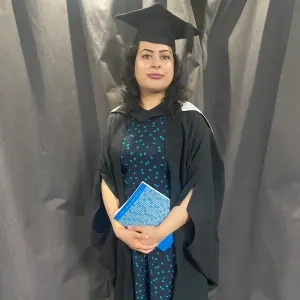 Online Computer Science Tutor Momna
Momna 5.0

64 classes
University of Sussex - Information Technology - MSc
I pursued my passion of learning Computer Science for more then 10 years (GCSE to 2 Masters degrees) and Now teaching a range of age group including GCSE, Btec and A-Level from last 4 four years.
Recent Students:

7

Total Hours:

68

Last Online:

29 Mar 2023

All-time Students:

11

Total Classes:

69

Signed Up:

15 Jun 2021
About Me
I believe teaching is about developing strong relationships that tap into students' passions and provide relevancy to students and allows them to make connections with the curriculum. I champion what is best for students in all decisions and I model lifelong learning in my personal and professional life.
Tutor Experience
A Level Computer Science OCR/AQA
Pearson Edexcel Btec IT
GCSE OCR/AQA Computer Science
GCSE OCR/AQA Information Technology
KS3 (Year 7, Year 8, Year 9)
Topic Expertise
Programming (Python, C Sharp)
Networking
Database
Client Reviews
great lesson - really easy to follow and understand.
mahnoor

-
Computer Science
Was good
Dee

-
Computer Science
Very interesting and fun lesson!
Corine

-
Computer Science
Very fun, quick, easy lesson to learn!
Corine

-
Computer Science