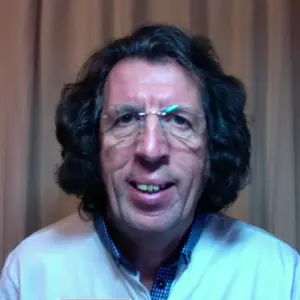 Online Computer Science Tutor Myles
Myles 5.0

3663 classes
Staffordshire - Computer Science BSc MSc -
A tutor that thoroughly enjoys tutoring students while dedicated to achieving the best.
Recent Students:

13

Total Hours:

3778

Last Online:

05 Jun 2023

All-time Students:

79

Total Classes:

3663

Signed Up:

26 Jan 2017
About Me
I love to learn. I always like to learn new things. My interests are varied, from Martial Arts to Horse Riding, Football and most sports. Equally I like to keep afield of more serious matters such as politics etc. Then there is Yoga which I attend at least once per week, usually being the only male in the class. Currently, I'm teaching myself to juggle. I can juggle three balls and can juggle two balls in both left and right hand. Why learn to juggle I'm asked. Why not I answer!
Tutor Experience
*** Apologies but I am currently fully booked ***
I am a specialist Computer Science tutor/teacher with more than 20 years experience of private tutoring and teaching class based students. I hold a Degree and Masters Degree in Computer Science. I'm fully conversant with all exam board specifications including AQA, OCR, WJEC, EdExcel, IGCSE, Cambridge International, etc.

The subject I teach is my hobby. I have extensive experience of providing online tuition to students all around the UK, Europe and as far as Hong Kong.

Connecting and having a rapport with the student is key. I have two aims, one is to teach the topic within the specification. The other, more important, is to develop the student's confidence.

In addition, I am a full member of The Tutors Association. This is a professional body that ensures best practices and ethics by members.
Topic Expertise
Computer Science is my specialism. I am fully familiar with the specification, content and requirements of all exam boards for Computer Science.
All my academic qualifications, teaching and tutoring experience is Computer Science.
Thus, the only subject I provide tuition in is Computer Science, specialising solely in the subject.
Client Reviews
i was able to understand everything that i didn't previously, and i feel more confident in the subject now. He was understanding when i was unsure of my answers and helped me to go through them step by step.
Joanne

-
Computer Science
good
Charlie

-
Computer Science
Great tutoring and he makes it easy to understand
Abhishek

-
Computer Science
I was particularly pleased with how Myles explained things and the pace of the lesson. I look forward to working with you.
Charlie

-
Computer Science
Great last lessons, helped me through questions I didn't quite understand how to approach. Thanks you Myles for the last 2 years, you've helped me understand topics that I left the class room questioning what we just learned at school. Thank you very much
Carol

-
Computer Science
Myles is a tutor of the finest degree. He has worked with my son over the last nine months and has improved his grade from a probable 3 to an 8 or possibly a 9 at GCSE. He has an amazing way of gentle teaching and encouragement and not only has he taught him coding in record time but has greatly increased his confidence. Myles is completely committed to his students and I am happy to give him my highest recommendation. We are so grateful to him.
Spencer

-
Computer Science
Thank you Myles from Spencer's mum. He is feeling so much better about Computer Science these days and it is all thanks to you. I overhear snippets of lessons now and then and you are an amazing teacher. We are so grateful to you!
Spencer

-
Computer Science
Myles has been a fantastic teacher and mentor, his passion for teaching has made all the difference. My son had fallen way behind in computer science and unfortunately, we had left it to the last minute to get the help he needed. Myles not only gave my son the tools to pass his A level but more importantly, he gave him back his confidence so that he could succeed. Thank you so much!!!
Maxwell

-
Computer Science
Myles has tutored me Computer science A-Level for the last 2 years, with more than 200 hours of lesson time, taking me from zero computer science experience to a high level (achieved grade A on the AS earlier this year). He explains new concepts clearly, while allowing me to challenge myself into working things out. He answers questions clearly and with detail. His lessons are engaging, enjoyable and productive at the same time. He is a passionate teacher and a real natural at it. I would not hesitate to recommend to anyone!
Mark

-
Computer Science
Brilliant lesson!! Really useful!!
Mark

-
Computer Science
Testimonials
Dear Myles, I just received my IGCSE results and am extremely happy to report that I scored an A* in the 97th percentile. I cannot believe that the paper went so well and am obviously overjoyed. I cannot express my gratitude to the effectiveness of your teaching and, as well as the knowledge component, providing me with the confidence to go into the exam and perform my best. Again, thank you for all you've done for me.
Thank you so much for all the help, you're the nicest teacher I've met and my programming and theoretical skills have improved tremendously thanks to your help. You've always make the lesson fun and always try to clarify any of my questions. I wish you all the best, thank you once again!
Hi Myles, This is R's mother here.Hope you are safe and fine.Thank you for tutoring R within a short span of time and he understood the subject well and had achieved amazing results.Thank you for your help.
Myles has been consistently brilliant. His care and concern and effort to help my son - goes way beyond what I expected. He encourages him and offers advice that often my son refuses to take from his parents. He has also liaised with his teachers to see which areas he needed most help with. I've been delighted.
Hello Myles, I would just like to thank you for your help in attaining a level 9 at GCSE. I got overall best in Computer Science at 99%. Student K.
Very professional, experienced and can hold our sons attention which is a skill! Extremely pleased and our son is catching up well.
Myles is a fantastic tutor. I`ve really enjoyed my sessions with him. He knows his subject well and clearly, has a passion for it. Great teacher
Myles was an excellent and helpful tutor who provided that additional input and helped my son focus on the areas he was struggling with.
Myles is fantastic. While tutoring my son online, he is helpful and very thorough when explaining. He always informs me of his progress. My son`s confidence has increased ten folds and I can`t recommend him enough. Thanks for all you help Myles. Brilliant! (Parent)