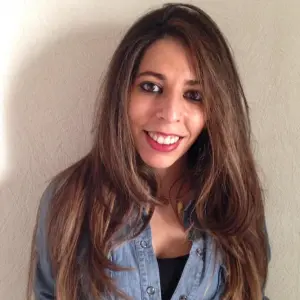 Online International Relations Tutor anissa
anissa 5.0

279 classes
London School of Economics - International Relations - PhD
Anissa is a Dr in International relations (LSE), and an experienced academic, teacher, researcher, editor with a background in journalism
Recent Students:

17

Total Hours:

282

Last Online:

28 May 2023

All-time Students:

51

Total Classes:

279

Signed Up:

23 Oct 2020
About Me
I hold a PhD in IR from LSE, and I am also a SOAS and King's College graduate. I'm incredibly passionate about teaching and consider it one of the most rewarding aspects of academia. I have extensive experience of teaching students from a variety of cultural and educational backgrounds. I worked as the main research assistant for Prof. Fawaz Gerges on three books (Contentious Politics in the Middle East, Isis, a Short History and Making the Arab World). Before returning to academia to do my PhD, I also worked as a journalist.

My aim as a private tutor is to understand the needs of my students, clearly define learning objectives and provide a very stimulating intellectual experience. I tailor my classes based on each students' individual needs, as everyone has different strengths and weaknesses. I always strive to create a supportive environment and help my students gain in academic confidence. I look forward to hearing from you!
Tutor Experience
I was a GTA at the London School of Economics where I taught courses on International Relations Theories, Contemporaries Political Theories, and a course on the International Relations of the Middle East. I also was co-convener of the LSE Ph.D. Middle East Workshop. Before my Ph.D. I worked as a journalist for two years and my coverage focused on International Affairs. This year is my first year tutoring privately and I hope you enjoy the process as much as I do.
Topic Expertise
I am an expert in IR Theories and Contemporary Political Theories, including Liberalism and Marxism, but also Postcolonial and Decolonial thoughts, Psychoanalytical Theory and Continental Philosophy. Geographically, I have a good global knowledge of International Relations but my areas of expertise are Africa and the Middle East. My PhD thesis focuses on Revolutionary becoming and Revolutionary desire within the context of (post)colonial Egypt and draws its theoretical approach from Gilles Deleuze and Felix Guattari.
Client Reviews
Anissa has helped me throughout all aspects of my undergrad dissertation and is an amazing tutor that I can't recommend highly enough. Her knowledge, attention to detail and work ethic has enabled me to complete a fantastic dissertation to a level which I would not have been able to without her help. Thank you so much Anissa!
Robin

-
Dissertations
Brilliant!
Lizzy

-
International Relations
Super helpful
Sunny

-
Politics
Couldn't recommend highly enough
Robert

-
Politics
Great review and advice
Jason

-
International Relations
Great first lesson, very clear and informative. Thank you!
Anna

-
International Relations
Anissa has helped me with various courses in my first Master's degree and is helping me in my second one too. She offers the most interesting angles to essay questions and gives incredible insight into the topic. I mentioned it before but want to again; Anissa is an outstanding teacher and I can't recommend her more!
Alanna

-
International Relations
Annissa is very knowledgeable on the topic and the session is really helpful.
Claire

-
History
Anissa is truly outstanding. I cannot recommend more!
Alanna

-
International Relations