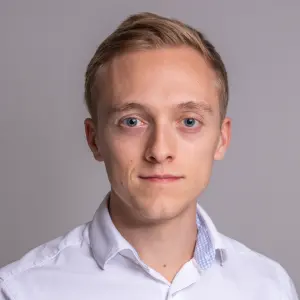 Online Medicine Tutor William
William 5.0

7 classes
University College London - Medicine - MBBS BSc
Medical Degree from University College London, Science Communicator and Specialist in Medical Admissions Support.
Recent Students:

0

Total Hours:

12

Last Online:

05 Jun 2023

All-time Students:

5

Total Classes:

7

Signed Up:

28 Sep 2020
About Me
When I am not tutoring I run my own science communications agency; I spend my day 'translating' complicated medical and research topics into engaging and informative content. I teach researchers how best to communicate their research to various audiences, ranging from healthcare professionals to patients.

In my spare time I am a keen woodworker and pianist.
Tutor Experience
I have extensive experience supporting students at undergraduate and postgraduate level, across a broad range of healthcare-related topics. Using a student-centred tutoring approach, we decide together the methods that work best for your style of learning.

Are you stuck with a challenging dissertation, or faced with the daunting task of writing a systematic review? Drop me a message!

I have helped prospective medical students with every aspect of their application. I work with tutees on personal statements, BMAT and UKCAT admissions tests, and both traditional-style interviews and Multiple Mini Interview (MMI) formats.

As the Director of my own Medical Education company I led a team to provide lectures and online content for medical students. We also ran courses for students just before their final medical school exams.
Topic Expertise
Undergraduate, Postgraduate
- Dissertations
- Essay support, scientific and reflective
- Academic Skills
- Literature Reviews, Systematic Reviews, Meta-analyses, Rapid Evidence Assessments

CV writing, Interview Preparation and Early-to-Mid Career Development

Medical School Admissions
- Personal statement workshopping
- BMAT
- UCAT
- Interviews (Traditional and MMI)