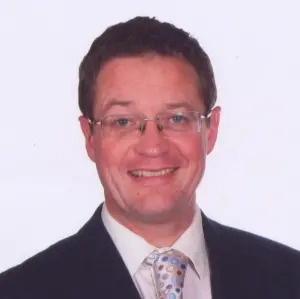 Online Tutor Alastair
Alastair 5.0

829 classes
University of Southampton - PhD Chemistry -
Recent Students:

14

Total Hours:

811

Last Online:

05 Feb 2023

All-time Students:

118

Total Classes:

829

Signed Up:

03 Jun 2020
About Me
I completed a degree in Chemistry followed by a PhD in Synthetic Organic Chemistry. After 5 years postdoctoral research in natural product synthesis and including running Continuing Education short courses I was appointed as a Lecturer in Organic Chemistry. I taught undergraduate to postgraduate organic chemistry and general chemistry for non-specialist first year students. My research included developing new synthetic methods and transition metal catalysts combined with natural product synthesis. I then completed interdisciplinary research at a research institute for 5 years before training as a GTP Secondary Science teacher on relocating to get married.
I have taught in state and independent schools as a KS3 Science and KS4 Science teacher specialising in Chemistry to A level and Oxbridge entry. During the last 5 years I have developed my own business as a Tutor for Science for KS3, KS4, Common entrance exams specialising in Chemistry for A level students and undergraduate Chemistry students. I am and have been an examiner for 3 exam boards for 11 years and was a Practical Endorsement Visiting Monitor for A level Chemistry for 6 years.

I am DBS certified and have a registered portable DBS certificate. I am a member of the Tutors Association.

Tutor Experience
I have taught science as a fully qualified teacher for secondary school education since 2006 and am also a qualified higher education lecturer. I have extensive teaching experience in schools as a science teacher, specialising in chemistry, and at university as a lecturer in organic chemistry. I have also worked as an examiner at both A-level and GCSE. I am a member of the Tutors Association.

At A-level I have taught the entire chemistry course for AQA, OCR (A) and Edexcel. I am familiar with the Pre-U, and Cambridge International and IB A level chemistry courses. Past students have received tuition for AQA, Edexcel, OCR (A & B), Cambridge International and IB examinations and achieved the highest grades. I have helped students prepare for Oxbridge interviews through extension lessons beyond the A-level specification, and coached students for technical interviews.

I have taught chemistry, biology and physics at GCSE in schools and online for the AQA and the Edexcel IGCSE specification. I have also taught introductory chemistry for non-specialist undergraduate students, as well as organic chemistry and analytical chemistry to students at undergraduate and postgraduate level.

I have tutored students for GCSE and A level for over 15 years and have 8 years' experience using online tuition through specialised online tuition classrooms or combining Skype with the Scribblar platform. I have over 600 hours experience using online tuition nationally and internationally.

Topic Expertise
Chemistry Secondary to A level and university for undergraduates specialising in Organic Chemistry to Post-graduate level
GCSE and IGCSE Physics as a QTS qualified Science Teacher
KS3 Science: Biology, Chemistry and Physics
Entrance: Common Entance Science and Oxbridge Chemistry
Client Reviews
Alastair was very good and explained things very clearly. I have forgotten a lot of my chemistry and he was understanding an helpful regarding this.
Jasmine

-
Chemistry
Very helpful, in detail but made great use of the time would be sure to use again
Elle

-
Chemistry
Very informative
William

-
Chemistry
If you are looking for an A level Chemistry Tutor I would definitely recommend Alastair. He really helped increase my sons confidence with this subject.
Sanjay

-
Chemistry
Great! Incredibly helpful!
Mariia

-
Chemistry
Explained concepts very well, made things very easy to understand.
Arun

-
Chemistry
Great lesson! Went into real detail involving bonding and was really easy to understand. Thank you Alastair!
Tom

-
Chemistry
Alastair was remarkably helpful and very knowledgable.
Lyra

-
Chemistry
Thank you very much!
Kesja

-
Chemistry
Excellent tutor -very thorough and very patient! Thank you Alastair
Brigidene

-
Chemistry
Testimonials
Written by Gary W Alastair tutored Albert for 2yrs and we both have nothing but praise and good comments to make. Without Alastair's tutoring Albert said he would not have achieved his grade. On a personal note we both liked Alastair very much and would highly recommend him. Subject: Chemistry Outcome: My son achieved the required grade to study Medicine at Manchester University