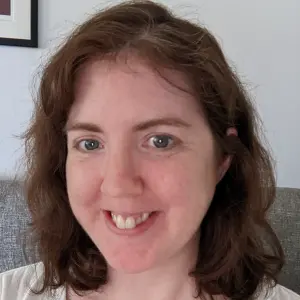 Online Biology Tutor Emma
Emma 5.0

5 classes
Aston University - Neuroscience - PhD
Experienced secondary science teacher and neuroscientist. I have a lifelong love of learning and the brain and want to encourage as many young scientists as possible to take up STEM.
Recent Students:

2

Total Hours:

5

Last Online:

01 Feb 2023

All-time Students:

2

Total Classes:

5

Signed Up:

19 Sep 2022
About Me
I have a long history in education and neuroscience, starting with a placement at Harvard Medical School. Here I found my love of the brain and pursued a PhD in neuronal circuitry, fascinated by how the brain works and wanting to find out as much as possible!

My time at university involved lots of volunteering - I found a true passion in explaining STEM subjects to young and old minds alike. Eventually my volunteering led to me completing a PGCE in Secondary Science and working with students at secondary school.

I have tried to encourage as many students as possible to be involved in STEM and I will never grow tired of enthusiastically explaining how the world around us works.
Tutor Experience
I am a neuroscientist and teacher by training, spending 6 years in higher education working as a mentor and lecturer, before re-training as a secondary science teacher. I have now had a further 5 years' experience as a classroom teacher, where I gained experience as a 1:1 and small group tutor.

My background means I have a broad knowledge of science. I have expertise in KS3 Science, KS4 Science (Biology, Chemistry and Physics) and KS5 Biology. I have tutored KS4 Science and Maths and KS5 Biology for the past 4 years.

I have also worked as an examiner for AQA and so have a clear understanding of examiner expectations for GCSE.

Topic Expertise
KS3 Science
KS4 Science (Biology, Chemistry and Physics)
A Level Biology