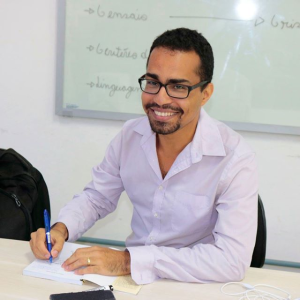 Online Sociology Tutor
Thiago
Federal University of Bahia - SOCIAL THEORY - PhD
5.0
I am a PhD student in Social Theory, a college teacher with 10 years of experience and two books already published. So, it does not matter who you are, how old you are, or where are you from, you can count on me anytime :)
Recent Students:

7

Total Hours:

15

Last Online:

04 Dec 2020

All-time Students:

13

Total Classes:

13

Signed Up:

12 Oct 2020
Testimonials
"The class has been very useful to settle fears about my current essay and to discuss ideas. Thiago is able to confirm and explain the current knowledge I had about the subject. " - Laura, Research Methods
"Tutor was great, informative" - El, Politics.
"Very helpful tutor" - Mahmoud, Essay.
"Good introduction with some helpful specific advice!! Considering to stay in contact for my TOK essay :)" - Jacob, TOK
"Thiago was available to help me and guide me in my research, helping me understanding the direction to follow" - Joana, Dissertation
"Thiago is a perfect tutor. He is very nice and patient." Rose, TOK
"Thiago reassured me on my dissertation progress and laid out a clear structure to aim for. This has helped structure ongoing progress" Anton, Dissertation.