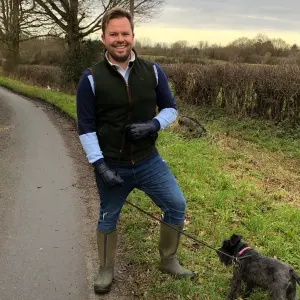 Online Tutor Oliver
Oliver 5.0

133 classes
Exeter - Geography -
Recent Students:

3

Total Hours:

160

Last Online:

06 May 2023

All-time Students:

15

Total Classes:

133

Signed Up:

14 Sep 2020
About Me
Hi, I'm Oliver.
I'm a 26 year old teacher, with a keen interest in travel and sports. I've been living in Spain, but have recently returned to the UK. In my spare time I like to cycle and especially enjoy playing Rugby.
Tutor Experience
For the last 7 years, I have been teaching online and in a bilingual top 50 school in Spain. There, I gained a wide range of experience in subjects and learning styles. My specialities were in Geography, History, English and Science. My methodology was largely technology based, using a range of online and software based programs to help further the learning of the students. I attained both a Google and Apple educator certificate and worked on developing an eco initiative for the school.

During COVID-19 I gained large levels of experience working through remote classrooms and delivering lessons and creating activities which gave all the usual classroom benefits in a virtual setting.

I have achieved over 12,000 hours of teaching experience.
Topic Expertise
I have working knowledge of all UK curriculums, up to A level/IB, in the subjects I am able to deliver.
I also have deep knowledge of the Spanish curriculum, from Primaria up to Eso.

My speciality is Geography, with my degree being in Physical Geography. I have also covered some human geography units at university level, including some politics and economics. I would therefore be able to cover all IB/A Level geography units.

Having studied History at IB, I would be able to give GCSE level tuition, and IB/A Level in the following topics:
- Move to Global War (German and Italian expansionism (1933-1940))
- History of Europe
- League of Nations
- Peace and Cooperation
- The Cold War
- Spanish Civil War
- Origins and development of authoritarian and single-party states

I have also been teaching up to GCSE equivalent Science and Maths. I am also able to deliver Spanish tuition based on having lived and taught in Spain for 5 years.






Client Reviews
Very insightful lesson, everything was explained clearly. Oliver is an excellent teacher!!
Abdunnur

-
Geography
Excellent teacher
Den Steve

-
Geography
Fantastic teacher. He really cares about his students and puts in a lot of effort into his lessons. I really love learning from him.
Den Steve

-
Geography