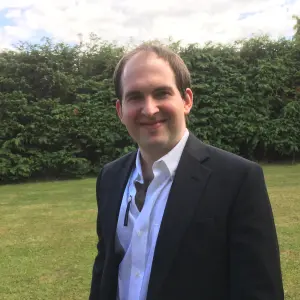 Online Tutor Adem
Adem 5.0

467 classes
Queen Mary - PhD -
Recent Students:

8

Total Hours:

533

Last Online:

16 May 2023

All-time Students:

59

Total Classes:

467

Signed Up:

04 May 2019
About Me
I'm a graduate from Queen Mary University with a PhD in Mathematical Physics and a Masters Degree in Physics. Throughout my undergraduate education to my postgraduate education I have worked extensively in tutoring in quite a few different manners. Currently, I am working as an independent researcher, originally I wanted to pursue a postdoc, however, the number of positions for somebody in my line of research is limited. So I decided to find a middle ground. I decided that it would be a good idea to do a job with flexible working hours and good pay whilst continuing to do research whenever I have free time. In many ways private tuition is an ideal line of work since not only does it enable me to make a living, it also keeps a lot of the necessary skills I need for research sharp. Furthermore, there is a great satisfaction in helping a student achieve their goals, the students can also benefit greatly from my knowledge and experience thereby making it a mutually beneficial arrangement.

When it comes to teaching I have a very specific style. I start of with "why", as in why do we need the subject that we are learning, "what" i.e. what it is that we are learning and how it relates to why we need it. The last step is "how" in other words how can we learn this new topic. For the "how" part, when it actually comes to teaching the student is not based on what I learned in class, it's based to the greatest degree possible on empirical lessons about what works in teaching, what makes you learn better.
Tutor Experience
- Approximately four hours a week for four years (roughly 384 hours in total) tutoring undergraduates and marking homework in areas such as complex analysis and statistical mechanics

- 1-to-1 and group study sessions for a number of different private tutoring agencies totalling around 120 hours in Maths and Physics for levels ranging from KS3 all the way up to undergraduate level

- Worked at the SEPnet to try and get A-Level students to study Physics at university by participating in a variety of projects including secondary school trips with presentations, open day events for both students and the general public and mentoring a group of A-level students who were giving a presentation.

- Have given talks of various lengths to audiences of consisting of members of the general public of about 30-50 people about physics topics and my research.

- Have received training in scientific communication as part of the SEPnet work where I was trained in empirically proven methods of what actually makes a student learn better

- Have worked to create notes and educational material for university students in areas of maths and physics using LaTeX programming language along with other resources

- Have also acted as a tutor for two different disabled university students to help them learn maths modules, including a blind student.




Topic Expertise
- PhD in Mathematical Physics with a focus on General Relativity, thesis title: "Applications of Conformal methods to relativistic trace-free matter models"

- MSc in Physics at the University of London, with courses completed at colleges such as UCL, Queen Mary and King's College London with high grades (all members of the Russell Group)

- Master's dissertation entitled "Scattering amplitudes in gauge theories and gravity"

- 1st grade Bachelor's in Physics completed at Queen Mary, University of London with top marks in General Relativity, Statistical Mechanics, Quantum Physics and Particle Physics.

- Bachelor's dissertation entitled "Deep inelastic scattering applied to sub atomic structures"

- SEPnet officer having completed a number of assignments related to promoting the study of Physics at the University level


Client Reviews
It was my son's first lesson with Adem today and he found it very useful. Thank you Adem.
Ilhan

-
Physics
Great lesson really helped to bridge the gaps in my knowledge at a pass that suited me!
kailey

-
Mathematics
So very helpful
Joelle

-
Physics
Amazing, show stopping, incredible, never been done before.
Joelle

-
Physics
I really enjoyed more learning about vectors and newton's laws of motion. The real life examples given helped me understand the concepts well.
Rohit

-
Physics
I found the class very enjoyable and am looking forward to learning about vectors!
Rohit

-
Physics
Fine
Lena

-
Physics