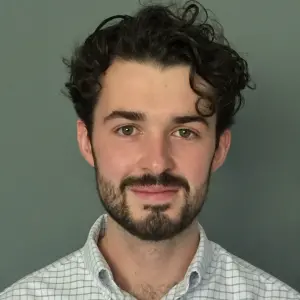 Online Tutor
Christian 5.0

125 classes
Oxford - BA (Hons) English Language and Literature (First Class) -
Recent Students:

2

Total Hours:

127

Last Online:

13 Oct 2021

All-time Students:

21

Total Classes:

125

Signed Up:

16 Sep 2020
About Me
I graduated from Oxford this summer with a First in English, and since then I have been working full time as a tutor. I am hoping to start a Master's in Public Policy in 2021 or 2022, preferably in London. I am fascinated by politics and have worked for a newspaper before; I now want to study the academic backdrop of this field. I am a keen sportsman: I have played rugby since I was eight and have recently got into long-distance running, completing my third marathon this year. When I am not working I love to read Russian novels and cook.
Tutor Experience
I have been a tutor for five years, since I volunteered at a local comprehensive through Cornerstone Tuition. I taught GCSE English to students who were achieving Us and Fs in their mocks. With my help, each of my students went on to pass their GCSE English. From there I went to Oxford, where I tutored with Pembroke Tutors alongside my studies, covering English, History, Religious Studies and Philosophy at GCSE, IB and A Level. I also worked with Atom Learning to create an online, AI-powered learning platform covering the key pillars of the curriculum. I have written thousands of English, Comprehension and Verbal Reasoning questions for their app, and this summer launched a series of online lessons to assist with home learning during the pandemic. As well as this, I have lots of experience in assisting students with Oxbridge admissions, particularly for those wishing to study English. I have recently taken up a different kind of tuition role: I am writing and presenting a series of lectures on art and art history for London Art Studies, where I will launch their new under-18s section in an attempt to help teach young people more about the visual arts. Since September I have worked part time at a grammar school, where I work with SEND students and run the Oxbridge admissions programme for students applying for humanities students.
Topic Expertise
My expertise is in humanities subjects: most of my work has been teaching English, History and Philosophy to students from 16 up to university age.
Client Reviews
I got some insight into Oedipus and learnt how to make my paragraphs better!
Rohit

-
English
Christian was an excellent tutor. He elevated my English HL Literature Essay to an entirely new level by not only pointing out the minor grammatical blemishes but also providing important historical/philosophical context to complex concepts. He is also very evidently passionate about teaching English Literature and gives feedback very concisely.
Marco

-
English
I really enjoyed continuing with prose and now I want to read Mrs Dalloway!
Rohit

-
English
Excellent, thank you
Charlie

-
English Literature
The content is always amazing and I really enjoy the classes!
JY

-
English
Superb
Charlie

-
English Literature