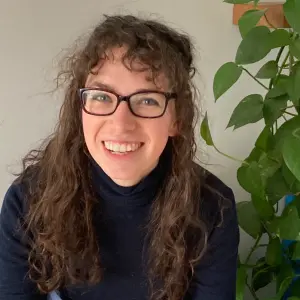 Online History Tutor
Olivia 4.8

173 classes
University of Oxford - Medieval & Modern History - PhD
I'm a doctoral student in History at the University of London with a distinguished masters in History from Oxford. But more than that, I'm an experienced tutor who loves history and loves to help students find that passion too!
Recent Students:

0

Total Hours:

171

Last Online:

01 Nov 2021

All-time Students:

28

Total Classes:

173

Signed Up:

07 Mar 2017
About Me
My teaching style is flexible and adaptable to your educational needs. I can help with everything from curriculum understanding to homework help to essay-writing practice and examination prep. I am especially good at working with students methodically to make fluid, abstract concepts more manageable and increase student confidence in their own abilities to self-produce study aids and techniques.

When I'm not tutoring I'm a doctoral student on the CULTIVATE MSS project at the University of London. I cycle everywhere if I can get away with it, and travel as much as possible, most recently Germany, Morocco, and Cambodia. I participate in local London-based community gardening projects and have a regular pottery practice.
Tutor Experience
My secondary education was comprised of the IB Diploma, in which I received the full 3 bonus points and graduated with a commendation. I am familiar with IB Higher Level and Standard Level curricula, but also able to tutor A-Levels and GCSE.

I completed my undergraduate degree in History at King`s College London and graduated with a distinguished First, winning the Elizabeth Levett Memorial Prize in History for the highest dissertation mark. My interests are far-ranging and cover 20th-century world affairs, Tudors, Stewarts, and the early modern period in England, and the medieval world. I wrote two extended theses in this period, both of which received marks over 70.

In 2016 I received a Masters in History from the University of Oxford, with an emphasis on medieval history and textual history including book production and medieval script, and produced a thesis of 25,000 words. I have had papers accepted at multiple conferences around the country and am available for proofreading and editing as well as subject tutoring.
Client Reviews
My final session with Olivia was so helpful. It was useful in giving me the final push for my exam. Olivia has been an amazing teacher and I wish I had discovered during my actual A Levels so I wouldn't have to have condensed History and had to have rush it the way that I have. I wish her all the best and hope to stay in touch
Anu

-
History
Good - helpful in assessing the sources of the China and Tudors. Great help from Olivia in breaking down what each question needs and how to approach them in timed conditions.
Anu

-
History
This was a really helpful class for me I finally understand Foucault's philosophy which is very important for my exams. Olivia did an amazing job with giving me examples and getting me to think how his ideas apply to certain issues
Haya

-
History
Thank you so much for all your help! See you Tuesday.
Megan

-
History
Olivia was very thorough and clear in her delivery of the lesson. A great help!
Mark

-
History
Testimonials
"Just wanted to let you know how much my daughter is enjoying her history tuition sessions with you. Thank you for everything you're doing to help. She's feeling much more confident already about how to approach both content and essay writing." - Annabel, 2021
"My final session with Olivia was so helpful. It was useful in giving me the final push for my exam. Olivia has been an amazing teacher and I wish I had discovered her during my actual A Levels so I wouldn't have to have condensed History and rushed it the way that I have. I wish her all the best and hope to stay in touch." -Joy, 2020
"This was a really helpful class for me I finally understand Foucault's philosophy which is very important for my exams. Olivia did an amazing job with giving me examples and getting me to think how his ideas apply to certain issues." - Haya, 2020
"Very engaging and interesting style of teaching. Olivia has helped me to find solutions to the problems in my essay structure and arguments." -Caroline, 2019
"Olivia is a very good tutor and my daughter is really enjoying her lessons." -Rebecca, 2018
'My daughter is really enjoying her sessions with Olivia who she is finding a fantastic help with tackling a subject that she has previously struggled with.' - Simon, 2017
'Calm, Considered, Knowledgeable, Great' - Hannah, 2016