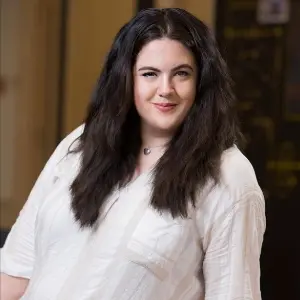 Online Pharmacology And Pharmacy Tutor
Sally 5.0

41 classes
Nottingham Trent Univeristy - Neuropharmacology - MRes
An industry experienced Neuroscience tutor with a passion for complex hypothesis solving. Don't waste your time remembering facts and figures, learn how to solve biological problems in your own way.
Recent Students:

0

Total Hours:

63

Last Online:

25 Oct 2021

All-time Students:

5

Total Classes:

41

Signed Up:

22 Dec 2020
About Me
To date I have not only had 4+ years' post graduate experience in industry, but also worked in molecular biology labs across two countries – gained familiarity with a wide range of analytical equipment and adopted practices of working under GxP guidelines. My enthusiasm for pharmacology motivates both myself and the people I work with; as a result, I have taken delight in supervising and managing student scientists in my team. My final career aim to act as a principal investor in a team focussed on molecular mechanisms of neurodegenerative disease. As someone who struggles with exams during my A-levels, I have learnt to teach both myself and others in a way that is not dependant on remember facts or figures, but on how to problem solve. Passing this knowledge on to others would be privilege.
Tutor Experience
I have taught students at BSc level in face-to-face tutoring sessions, and industry level junior scientists who are new to their role.
Topic Expertise
Neuroscience, Pharmacology, Neuropharmacology, Cell signalling, CNS, Neurones, Experiments, Methods, Statistics, Exosome biology, Alzheimer's, Dementia, Multiple sclerosis, Parkinson's disease, Neurotrophic Factors, Receptor pharmacology, excitatory and inhibitory neurones, protein synthesis, cell culture, bio-technology, project management, drugs of addiction and abuse.
Client Reviews
Sally has been extremely helpful. She has really supported my studies and improved my confident greatly.
Nisreen

-
Biological Sciences
Truly Amazing Tutor, so friendly and has the tools to simplify scientific terminology, so organised throughout our lessons, have covered numerous topics and dare I say it, I'm enjoying my studies again due to Sally. Thank you so much Sally.
Omar

-
Biological Sciences
Amazing Tutor, so friendly, approachable with any question, and has a plan in place for all lessons. Preparation for the lessons are amazing. I achieve so much from Sally style of tutoring. I can't recommend her enough Thank you Sally...A massive credit to Spires.co.uk
Omar

-
Biological Sciences
Amazing teacher clear explanation and well prepared, very friendly, really enjoyed the class with him
Nima

-
Pharmacology And Pharmacy
Awesome Teacher very clear teaching friendly and professional
Nima

-
Pharmacology And Pharmacy