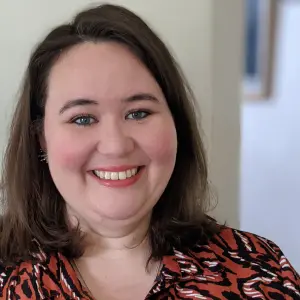 Online History Tutor Jessica
Jessica 4.9

281 classes
University of Wales, Aberystwyth - International Relations - MscEcon (Research)
Very experienced humanties teacher with seventeen years in leading British public schools, from Benenden to Charterhouse. Particular interests in exam coaching and improving writing and examination techniques. I love that moment when a pupil really 'gets it' and you can watch their confidence grow.
Recent Students:

6

Total Hours:

324

Last Online:

07 Jun 2023

All-time Students:

32

Total Classes:

281

Signed Up:

25 Apr 2022
About Me
I have lived and worked in British boarding schools for the last seventeen years, teaching a wide variety of subjects, looking after girls in my boarding houses, coaching sport, debating and Model United Nations, and getting as involved as I could in Drama and Music. I have helped hundreds of pupils through UCAS and SAT prep, and love to help families navigate the complexities of the UK system.
Tutor Experience
I have taught History, English Language and Literature, Politics, Religious Studies, Philosophy and Geography up to A-Level and IB from Benenden to Charterhouse, and I am extremely experienced in preparing pupils for scholarships and Common Entrance, UCAS and US admissions. I have examined for years, and produce excellent and specific resources. I take a very supportive and pupil-led approach to tutoring, as what works for one will not work for another - flexibility and responsiveness is key
Topic Expertise
I have excellent subject knowledge across the full range of my offering, and am a very experienced marker and examiner, with a strong ability to deconstruct and make accessible syllabi and markschemes. With in depth knowledge of the workings of leading public schools the admissions support I can provide is specifically tailored to the needs of the pupil I am working with. I have wide experience of all the UK exam boards, iGCSE and CIE, International Baccalaureate and the US SAT.
Client Reviews
Expert in the interview, hugely boosted my confidence
Tommy

-
Oxbridge Entrance
She helps me understand my areas of improvement, and I feel much more confident writing my coursework.
Lucrezia

-
Psychology
Very helpful!
Lucrezia

-
Psychology
Gave really good insights and ideas. The teacher was very motivating as well!
daisy

-
Politics
Very clear and thorough explanation regarding the subject. Very friendly and motivating
daisy

-
Politics