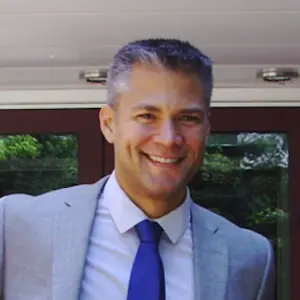 Online Tutor Dr. Johan
Dr. Johan 5.0

2084 classes
University of Strathclyde - PhD in Entrepreneurship - Doctor of Philosophy
Dr. Johan is a professional academic and business consultant based in Scotland. He is also the founder of Vox Solo a think tank based in Glasgow.
Recent Students:

26

Total Hours:

1742

Last Online:

07 Jun 2023

All-time Students:

124

Total Classes:

2084

Signed Up:

05 Mar 2020
About Me
1700 Hours Tutoring experience / over 950 on Spires
I have vast experience working with undergrad and post grad dissertation students. As well as MBA candidates and their modules. I began tutoring full time in 2018.

- PhD, MBA, BComm
I hold a PhD from Strathclyde University in Glasgow, Scotland, an MBA from Babson College in Boston, USA, and a BComm from UCD in Dublin, Ireland.

- High Performance Coach
I draw on the work of Csikszentmihalyi, and high performance scientists to provide motivating coaching as part of your tutoring.

- Practising Academic
I have deep subject area knowledge as a practising academic. Most recently my research was presented at the European Academy of Management in Dec 2020.

- Stata Specialist
​I am a Stata specialist and can guide you through the process of all levels of regression and structural equation model analysis. Starting with a stable foundation of simple math and working upwards.

- Qualitative, Quantitative and Mixed Methods.
I tutor dissertation students to a high level in both quantitative and qualitative methods, including coding and interpretation of interviews; case studies and mixed methodologies.

- Systematic Literature Reviews
The foundation for any dissertation is the literature review. I provide a systematic process for getting a "birds eye view" of the literature so you can deduce hypotheses and/or induce initial themes.

- Clear Timelines
At the start of every session we always review your timeline/Gantt chart, which I guide you to develop. Staying on top of your deadlines is part of my job, and I do this until the day before you submit.
Tutor Experience
Over 1700 Hours tutoring experience, over 950 sessions on Spires.

Stressed? Confused? A supervisor that wont reply to your email? You are not alone, it's a story told a million times. I am Dr. de Borst, call me Dr. J or Johan...I am a full time dissertation tutor and I can help.
​
Every academic season I take onboard a maximum of 14 students only. I care deeply about my students well-being and their success. If we work together, I am with you until the end. I am fully committed to all my students.​

Ask for a free introductory session and you can see if we're a good fit. I would be delighted to meet you.

Areas of Support:
US, UK and European Business Schools; Undergrad, Post Grad, Masters, MBA, DBA and PhD. Both Qualitative and Quantitative Methods and Mixed Methods. Dissertation & Stata Specialist; Module support for MBAs. Subjects/Dissertation Topics Areas supported: Business, Leadership, Management, Economics, Applied, Behavioral and Micro Economics; Entrepreneurship; Marketing, Digital, Social Media Marketing.​
Topic Expertise
For MBA module support I provide full support in all topic areas. For all students in Dissertations; below are my primary areas of specalisation; however, you may have other areas which I will support; e.g., many students in the 2021/22 season are focusing on Covid as a sub-area; which I do assist with.

- Business & Commerce
- Micro Economics & Behavioral Econ
- Applied Economics
- Marketing, Consumer Behaviour
- Digital Marketing & Social Media
- Entrepreneurship
- Leadership & Management
- Sustainability

I always focus on academic conventions, these follow the same structure of all academic papers and dissertations no matter the subject. A good dissertation should have these areas covered:

- What is the research question?
- Why is it important?
- What existing literature on the topic?
- What is your theoretical and hypotheses (in some cases)?
- What is the methodology used?
- What did you find?
- How does your finding compare to your theory, hypothesis and the existing literature?
- What are your conclusions?

All dissertations should have standardised referencing techniques used and the narrative should flow in engaging propose towards well-developed positions which move the dissertation forward.

My goal is to motivate you and to ensure that your time is used effectively, to give you a push when you need it or a gentle coaxing when you are hitting a rough patch. I believe as your tutor that we are in this together, and while I cannot do the dissertation or assignment for you, I can be a guide. Tutors have been used for centuries by royalty, and now, in 2020, the service is now far more widely available, so you can also gain the advantage of having a tutor.

In terms of methodology, I can assist with STATA for quants analyses; along with case studies and narrative analyses. I have expertise in a range of social science topics in particular behavioural economics and well-being, which is my research focus.

- Mid-Career and Mature Students
Many of my students are MBA candidates from top universities, in powerful positions at their companies. Others are new learners, trying to consolidate their life experience with academic theory and practice. I welcome your expertise and experience and provide a respectful and rigorous learning experience to supplement your education and guide you towards successful academic performance.

- Disabled Students Welcome
If you have learning disabilities such as dyslexia, anxiety, depression or other conditions, I am able to provide support; please be open with me about this if you feel comfortable. In most cases academic performance is never hindered with proper support. I will assist you to achieve your goals and by becoming an independent learner.

- All Are Welcome
I love diversity and I support all students, no matter their nationality, age, ethnicity, religion, gender identification, sexuality, disability, favourite colour, or anything else for that matter. Your academic contribution, well-being and academic development are my only concerns. Our tutoring sessions are a safe space.
Client Reviews
Another light bulb moment thanks to Johan
Neil

-
Business Management
Excellent as always.
Neil

-
Business Management
Amazing thank you so much Dr. Johan. So unbelievably helpful - so grateful to have found such a wonderful tutor!!
Georgia

-
Business Studies
amazing
Waniya

-
Business Management
Dr. Johan is. well-manageable, patient, and an excellent communicator.
Faisal

-
Marketing
The best tutor could not have done this without him
Zain

-
Dissertations
really useful to watch and play back - sometimes I don't always get it the first time - however, a really useful session.
Hansa

-
Business Management
I understood how to create a literature review - the method behind it how to locate the information in abstracts.
Hansa

-
Business Management
Really helpful
Jamie

-
Business Management
Johan is really the best STATA tutor, he has a lot of patience and is very knowledgable. I highly recommend him if you are looking for somebody to lead you through the steps and guide you in the whole process.
Justyna

-
STATA
Testimonials
"Awesome help"
"MBA Dissertation Tutoring - He was the right help needed at a critical time of my project. Really helped me structure my work and get the momentum going. Johan has been really supportive and has challenged my thinking."
"Johan, Tutor. Mentor. Entrepreneur. Friend. This is how I would describe Johan, whom I used to call "sir" at the start out of respect, which I have immensely due to his personality, accomplishments and seniority, but Johan always insisted to be on a first-name basis to establish a good relationship. I was lucky enough to have been accepted by Johan as his pupil and have worked with him on my dissertation and entrepreneurship assignment in an intense two-month period. If you have a certain way of doing things (i.e. stubborn) you may feel challenged and pushed by Johan but this, accompanied by his extensive expertise, is the source that will drive you to meet any deadline with success. You learn extensively during every session and go through a learning curve that will enhance a variety of your skills. Long story short, Johan is an amazing tutor and I will definitely continue working with him in the future (and hope to take his classes once he becomes a professor)."
"Dr Johan de Borst Johan's support over the last two months has been exemplary. He is professional, extremely knowledgeable and kind. He will challenge or encourage when you need it most, and broaden your thinking, so you want to understand more rather than settling for less. I could not recommend Johan more highly."