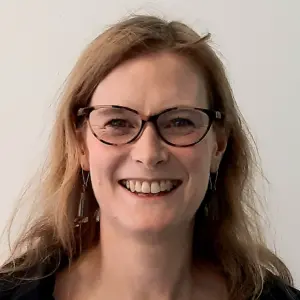 Online Latin Tutor Lucy
Lucy 0.0

372 classes
Oxford - Classics, Art - PGCE Latin with Classics
Experienced school Classics/Art/EPQ/English teacher and former marker. Practising artist. Languages, art and ancient history are my passions and I love to pass these on to my students in inspiring and engaging ways.
Recent Students:

6

Total Hours:

316

Last Online:

07 Jun 2023

All-time Students:

33

Total Classes:

372

Signed Up:

25 Feb 2021
About Me
Oxford graduate and fully qualified teacher with over 8 years experience of teaching and tutoring. Kind and caring, but equally adept at spurring my tutees on to achieve their personal bests in their own individual ways. Particularly interested in Classical literature, both Greek and Latin, and Classical Art and Architecture. I am also a practising artist and paint in oils. In my spare time I enjoy spending time with my family, dancing, walking in nature and cooking.
Tutor Experience
I have taught in schools for over 8 years, and tutored for nearly the same. I have taught pupils from aged 10 to aged 55 in the following subjects: Latin, Classical Civilisation, Classics (degree), Oxbridge entrance and UCAS, EPQ, History of Art, Art, English and Learning Support. My approach is based on getting to know a student's strengths and weaknesses and striking a balance between enjoyment and stretch. Each student is different and I tailor my teaching to suit them. I am kind and supportive but equally not afraid to push a student to achieve their personal best, and indeed their dreams. I am comfortable teaching online and have experience of using a number of online tools, including document sharing, screen sharing and online whiteboards.
Topic Expertise
Latin - beginner to degree, all exam boards including Common Entrance
Greek - beginner to Oxbridge entrance, all exam boards
Classical Civilisation - beginner to degree, OCR
EPQ - AQA
History of Art - to A level, Edexcel
Art - beginner to A level, any exam board
Client Reviews
Very helpful and assisted with portfolio preparation and application for Art Foundation. Quick responses and very flexible.
Tim

-
UCAS
Lucy is FUN!!!!!!!!!!!!!!!!!!!!!!!!!!!!!!!! (NK's rating :) )
Esi

-
Essay
Testimonials
From Tara, parent of Tabby, past student, 21/01/2020: 'Lucy is an excellent tutor, she is professional, kind and patient. Very organised with lesson planning and reliable.'
From Linda, current student, 4/7/2020: 'I am very happy with Lucy. She has been teaching me Latin online since the start of lockdown and even through a screen was able to very quickly grasp my level of competence and adapt her teaching according to my individual needs. She strikes the right balance of rigour in order to stretch me but has a very calm, encouraging manner, even when I get it wrong. I would recommend Lucy to anyone who wants to learn Latin at any level'