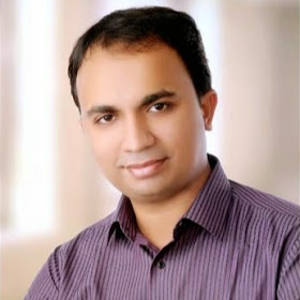 Online Theory of Knowledge Tutor
Rohit
M S University - MA in Psychology - Master of Arts
5.0
I am an IB tutor for more than 12 years and an IB Examiner since 2015. I guide students in understanding the assessment criteria for performing effectively in their assignments and exams. Being passionate about critical thinking, my interest and expertise in teaching Theory of knowledge (TOK) and Psychology have only developed over the years. I was a University Topper and prefer to teach my subjects with meaningful and practical applications. Every student has a unique learning style, and I adapt to their uniqueness to enhance their academic achievement. I focus on enhancing the understanding of the subject content, along with the achievement of higher grades.

I tutor students for Theory of Knowledge, IB Psychology HL/SL, A Level Psychology & Global Perspectives.



Recent Students:

32

Total Hours:

357

Last Online:

23 Jun 2021

All-time Students:

95

Total Classes:

377

Signed Up:

28 Oct 2020
Client Reviews
Paul - Theory of Knowledge
Very great experience to set my exhibition back on track, totally recommend Rohit!
Tara - Theory of Knowledge
Very good teacher, explains very thoroughly and makes sure you understand the content. Definitely recommend Mr Rohit for TOK!
Anastasia - Theory of Knowledge
helpful tips and feedback, my tutor came to class very prepared. although, I would have wished to see him through the camera to give it more of a "class" feel
Lilly - Theory of Knowledge
It was really helpful, and got my TOK Exhibition on track.
Natalia - Psychology
Very useful! Gave me guidelines on how to approach and structure my TOK exhibition appropriately
Natalia - Psychology
Very good! Has helped a lot to structure the TOK exhibition , gone through the mark scheme, and gave me lots of ideas!
Annie - Theory of Knowledge
Rohit explains everything clearly and he has helped me a lot in TOK.
Annie - Theory of Knowledge
Rohit is an excellent tutor. He helped me a lot in preparing my TOK exhibition. Highly recommend him!
Can - Theory of Knowledge
Very helpful!
Thassilo - Theory of Knowledge
Very helpful in TOK Exhibition👌
Testimonials
Akshay Kotecha ISC Psychology- Grade 12 S N Kansagra School Academic Year 2013-14 "Rohit Sir is one of the most calm teachers I have ever been taught by. I have never seen him loose his cool and yet he manages to have everyone's attention even if it is the last period of the day. This cool nature of his makes the explanation of even the most complex theories simple to understand. Psychology with him was one of the most interesting classes we ever took in our school times."
Samruddhi Bhojani IBDP HL Psychology Student 2018-20 The Galaxy School "Firstly, It has been an amazing journey throughout both the years. I had a great time studying psych. With Rohit Sir's teaching pattern, I was easily able to connect and understand all the topics because he not only explained the theories but also connected it with real life examples. Sir used multiple creative methods to teach us like, showing us short films, group activities, watching videos, answer practices, etc which were very effective and have contributed a lot towards our understanding of the subject today. Sir was friendly with all the students and has helped us a lot. Whenever, in doubt, we could approach sir at any point in time. Even for the IA's, the whole process was very well scheduled and planned by Sir which helped us work on our IA till our level best. I am so glad that I followed sir's advise to start my IA well before so that in the end I don't have to submit the draft which is not my best. The same is applied for EE. Multiple feedbacks and multiple sessions on IAs and EE were conducted. Not only during the regular school, but also during the lockdown and online schooling, Sir has made efforts to make our work easy. Lastly, Sir is very hard working, very friendly, approachable and helpful."
IBDP HL Psychology Student: Diya Kotecha Academic Year: 2018-20 The Galaxy School "Rohit sir has been teaching me psychology for the past 2 years now. Throughout these two years, he has been an extremely understanding and adaptable teacher. He could empathize with our situation as students and was ready to adapt to changes required in the class environment, teaching methods, and deadlines as well. Moreover, his teaching methods always involved an effective use of technology and resources available. Consistent with the concepts being taught and the class's environment, he adopted and focused on collaborative teaching methods that made the sessions interactive. The classes were always engaging with humor, interesting quizzes, and debates that aided me in prolonging a strong classroom presence. There was never a dull or monotonous class with Rohit sir. I not only understood the concepts in-depth but was also able to connect them to real-life situations since sir's teaching methods always ensured the involvement of real-world circumstances. He was always willing to share his knowledge and experiences throughout his life whenever linked to the concept being taught in the class. As a student, I had the benefit of understanding the practical application of the psychological concepts and what I was learning at that particular moment. He has patiently answered each and every question I had regarding the subject and hence, seemed very approachable. He not only listened but also respected our opinions regarding the orderly discussions taking place in the class. Sir always carries a positive attitude in the school and motivates all students to reach their best potential."