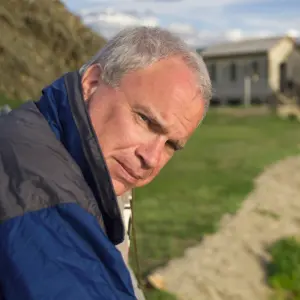 Online Tutor Chris
Chris 4.9

17 classes
Rutgers University - PhD - Anthropology
Currently Director of Research, Anthroenology.
Freelance Editor
Recent Students:

0

Total Hours:

13

Last Online:

10 Nov 2022

All-time Students:

5

Total Classes:

17

Signed Up:

06 Sep 2019
About Me
Chris is a social anthropologist who has taught in a number of universities across three continents. He was one of the first Euro-American anthropologists to carry out fieldwork in Mongolia in the early 1990s. He specialised in collective memory, political violence, identity, and coming to terms with the past before turning his academic taste buds to wine. He also holds a Distinction in the WSET Level 3 Advanced wine certification.

You can check some of my more recent work and publications at www.anthroenology.org and www.chriskaplonski.com (needs updating).
Tutor Experience
I've worked in higher education for a quarter of a century, with about a decade of that being at Cambridge, and most recently, at Brunel. I've taught in the UK, US and Mongolia, so have experience with a wide range of students. Within this context, I've taught academic writing, and I've helped dozens of students, both undergraduate and post-graduate, design, research, and write dissertations and other substantial pieces of research. As someone who has lectured at the University level, I've not only helped numerous students but I've also graded an even greater number of dissertations.

What this means is that not only can I help you with the writing, dissertations, coursework, I can help you understand why markers and instructors look for certain things. In other words, I can help you understand what we as graders want to see and why. And, as importantly, what we don't want to see and why. This makes for a much stronger dissertation, as you can use you own style and abilities to address what markers will feel are key issues, even if they aren't always spelled out.

Topic Expertise
Social Sciences; Anthropology; Dissertation writing; general academic writing; exam preparation.
Client Reviews
Chris was very helpful and helped me a lot with my writing task.
Mariia

-
Academic Writing
Chris was soo helpful. He explained all my mistakes and current progress in details and gave further advice.
Mariia

-
Academic Writing
Testimonials
'Chris has been very helpful and we managed to submit my essay in time. His feedback on my essay was really insightful as he helped me work on issues I didn't realise were big concerns. I also look forward to working with him next year in similar modules.' - Amina, undergraduate social sciences.