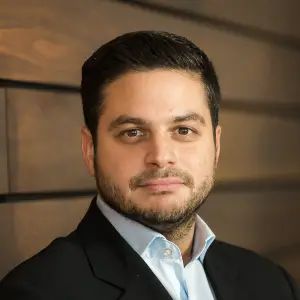 Online International Relations Tutor Yannis
Yannis 5.0

1708 classes
University College London - PhD International Relations - PhD
Experienced tutor in International Relations, Political Science, and International Political Economy. I also teach courses on Qualitative Research Methods and Academic Writing.
Recent Students:

17

Total Hours:

2299

Last Online:

28 Nov 2022

All-time Students:

84

Total Classes:

1708

Signed Up:

22 Jan 2019
About Me
I hold a PhD in International Relations from University College London (2016) where I taught for four years receiving excellent feedback. During that time I received my Postgraduate Teaching Certificate from the Institute of Higher Education of the University of London. Besides my teaching experience I have published a monograph (The Geopolitics of Region Building in the Black - A Critical Examination, London: Routledge), a series of academic peer reviewed articles while I have also contributed to edited volumes. This demonstrates that, besides an in-depth understanding of the subjects that I teach, I also pay attention in my teaching to academic writing and overall academic research. Last but not least, I have worked in different capacities in the policy sector.
Tutor Experience
I teach a variety of undergraduate and postgraduate courses pertaining to the broad fields of Political Science, International Relations, and International Political Economy with a particular focus on Theories of International Relations, Foreign Policy Analysis, Comparative Politics, Politics and Society in Central and Eastern Europe, Institutions and Policies of the European Union, Emerging Market Economies, European Security, Sociology, Media Studies, and Qualitative Methods. Based on the excellent feedback I have received from students and their request to help them with other modules I have also taught courses on History (e.g. History of the Soviet Union, Cold War, etc.) and Culture (e.g. Russian Cinema, European Literature, etc.) thus broadening my teaching area expertise.
Client Reviews
Fast delivery, very detailed and personalised feedback
Ahlan

-
International Relations
Restored my confidence. He answered all my questions. Thank you, Dr. Yannis.
Noura

-
Dissertations
Yannis has been an absolute pleasure to work with - could not have asked for a better tutor to help me complete my dissertation. Under extreme time pressure and a very difficult question he guided me through the dissertation balancing nuance and robust arguments with my writing style. A class act, I can't recommend his tutelage enough!
Taaha

-
Politics
Honestly the best tutor, he explains really well and is super invested in my success
Taaha

-
Politics
Anila

-
International Relations
As always, thank you for your advice and support to help me understand my topic.
Adel

-
International Relations
Great class! Mr. Yannis helped me find sources of my current academic struggles and suggested much better approach to tackle them. The class was full of vital information to my studies and Mr. Yannis gave me hope in my ongoing efforts to reach my study goals. Thank you!!!
Zbyněk

-
International Relations
It went great
Rosangel

-
Dissertations
Jilla

-
Essay
Very helpful!
Niamh

-
Dissertations