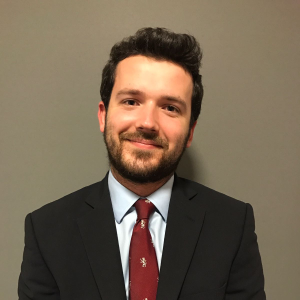 Online Tutor
James
Durham & Lancaster University - Experienced maths & physics tutor - all levels up to undergraduate. Physics - MSci & PhD
4.8
I am a friendly and approachable teacher with over 500 hours of tutoring experience. I am experienced at getting students to figure out the answer for themselves rather than just spoon-feeding them. As a marker for undergraduate homework I have a good idea of how answers should be structured.

I have a PhD and MSci in Physics and achieved 4 A*s in Physics, Chemistry, Maths & Further Maths at A-level. I have tutored students from 11+ all the way up to undergraduate level.

My track record so far in tutoring is one student predicted two Es in Maths & Physics who achieved two Cs and another predicted C & D who got B & C. I tutored a student to pass his Oxford MAT entry test after he was rejected the previous year. I also tutored a student who retook his maths GCSE exam, solely with my help, who increased his grade from a 5 to a 6.

I studied Maths and Physics at Durham before moving to Lancaster for my PhD. My PhD research was in Mathematical Physics, specifically looking at modifying our current theory of gravity, General Relativity. I have published eleven peer-reviewed papers and given many talks and invited seminars on my research. I have taught undergraduate students in many courses and also conducted outreach with local schools, which made me decide that I wanted to start tutoring.
Recent Students:

0

Total Hours:

25

Last Online:

10 May 2021

All-time Students:

9

Total Classes:

28

Signed Up:

16 Mar 2020