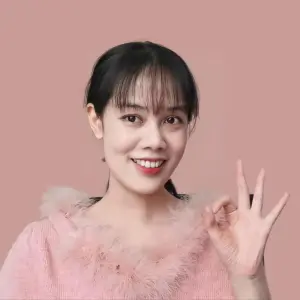 Online Chinese Tutor Chenxi
Chenxi 5.0

4 classes
London's Global University - Chinese Teaching Continuing Professional Development - Master's degree
Experienced Chinese/Mandarin teacher.

I have innovated useful Chinese courses to help you get started easily. And my course is practical and combines the real life of Chinese people.
Recent Students:

1

Total Hours:

5

Last Online:

08 Jun 2023

All-time Students:

1

Total Classes:

4

Signed Up:

11 Jan 2023
About Me
I have been teaching Chinese/Mandarin online for over 5 years.

I am warm and friendly, earnest and responsible, patient and considerate, and easy to communicate with.

Do not hesitate to contact me if you want to learn the Chinese language and Chinese culture, have business with China, visit China, etc.
Tutor Experience
I have been teaching Chinese/Mandarin online for over 5 years.

Students are from five continents, nine time zones, ages 5 to 60+, and levels from Starter to Advanced.

I always customize lessons based on students' goals.

For instance:
British student, kid, Starter, Easy Steps to Chinese.
Turkish student, University, Intermediate, HSK.
French student, Adult, Starter, Everyday Chinese.
American student, Senior, Elementary, Chinese culture.
Topic Expertise
If you'd like to start a new language and know more about Chinese culture, I have Chinese Listening, Speaking, Reading, and Writing classified courses for your needs. It involves Chinese traditional culture and the most popular topics nowadays.

If you'd like to travel to China, I have a travel Chinese course for you, including the necessary scenes while traveling in China and many Tour Guide information about traveling in China.

If you'd like to work and have business in China, I have a Business Chinese course for you. And I have worked in the financial and economic field for many years, we could talk about the Chinese economy and market together.

If you'd like to find a Chinese teacher for your child, I have different teaching materials for children from K-12 (kindergarten through twelfth grade), including Chinese songs, stories, games, pictures, etc. to make my Chinese lessons more engaging.

If you'd like to pass HSK, I know the textbooks for HSK1-6 very well, and I will help you to practice HSK papers.
Client Reviews
The lesson with Chenxi was extremely fun and interesting, definitely recommend and will keep practicing Chinese with her!
Aurélien

-
Mandarin