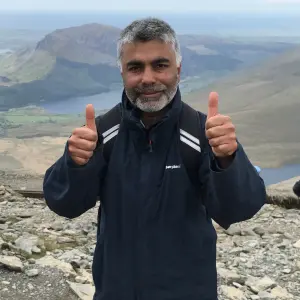 Online Chemical Engineering Tutor
Siraj 4.3

16 classes
UMIST - chemical engineering - PhD and MEng
Experienced practicing Chemical Engineer able to teach students from a practical perspective.
Recent Students:

0

Total Hours:

15

Last Online:

11 Mar 2022

All-time Students:

5

Total Classes:

16

Signed Up:

07 Feb 2021
About Me
I have over 20 years professional experience working as a Chartered Chemical Engineer in the Chemical and Energy Sectors. I have a degree in chemical engineering and environmental technology and a PhD in Chemical Engineering. Throughout my professional career, I have applied chemical engineering core principles to solve real-life problems. These include mass and energy balances, equipment sizing of pumps , tanks, heat exchanges and separation processes, scale-up of equipment, risk assessments such as HAZOP.
Tutor Experience
I tutored to university students in chemical engineering whilst during my PhD. These included subjects such as chemical reaction kinetics, thermo-dynamics, heat and mass transfer and separation processes. Whilst working in industry, I have mentored/trained junior engineers in applying chemical engineering principles to solve real life problems.
Topic Expertise
Chemical Engineering core principles which include mass and energy balances, thermodynamics, heat and mass transfer, gaseous and liquid waste treatment processes. As I have applied these principles to solve real life problems, I am able to offer Students, a practical perspective of the application of these principles in order to further aid understanding of the core topics taught at university. I also have experience applying chemical engineering principles in design projects and therefore am well placed to guide students to completing their design projects during their final year at university.
Client Reviews
Very helpful lesson with Siraj. May just needed longer than two hours to process a with a few more things.
Sarah

-
Chemical Engineering
Class went well and I understood the step-by-step explanation. There were no technical issues so everything went smoothly.
Martine

-
Chemical Engineering