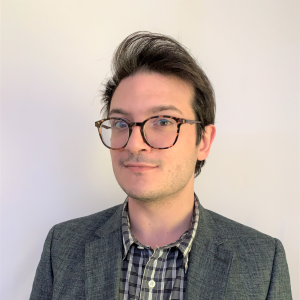 Online Tutor
Francis
University of Birmingham - Philosophy of Mind and Cognitive Science - M.A. (Merit)
4.9
Hi, I'm a 26 year old Wulfrunian with over 1000 hours teaching experience in English Literature & Language Studies, CLIL-style ESOL lessons, as well as over 6 years of private academic tutoring experience in Philosophy, Drama, Music, and Essay-writing. Currently a PhD student at the University of Birmingham in the Philosophy of Inquiry.


Recent Students:

11

Total Hours:

122

Last Online:

14 Jan 2021

All-time Students:

25

Total Classes:

112

Signed Up:

24 Jun 2019
Client Reviews
Kim - Philosophy
amazing
Natasha - Linguistics
as always!
Maimuna - English Literature
It was a very interesting lesson and I appreciated the new angles on the book that I had never considered.
Emily - Philosophy
Really helped me in knowing where to start with my assignment, as well as the structure of the assignment. Francis also helped finding sources and tried his best to explain things that I was unsure about.
Deborah - Philosophy
I really enjoy my Philosophy classes with Francis. He is able to explain the complex concepts of the philosophers by comparing them to daily life situations.
Natasha - Linguistics
I've only had two sessions with Fran and already have a better command of the subject. After the lesson, I am able to reflect and use what we discussed.
Natasha - Linguistics
Fran is not only knowledgeable; he also provokes you to think deeper about the concepts. It's what learning should be. So cool!
Julia - Philosophy
Very helpful!