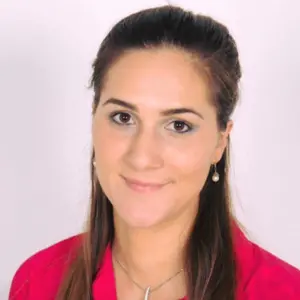 Online Tutor
DIANA 5.0

81 classes
University of Birmingham - LLM - Law
Hi, I am an experienced barrister -which means I appear before court every day. I speacialise in criminal law both domestic and international. I hold LLB, LLM, LPC, CIArb membership, BTT, Cypriot legal qualification and confident to teach in various areas of law such as equity, land law, tort, administration and constitutional law, legal thinking, legal analysis, criminal law, criminology and many more areas of law. I have had two years lecturing experience and more than 20 hours of online teaching.

I can help you with :
- Your exams (LLB & LLM) with most areas of law;
- Your essays
- Proof reading your essays
- Effective preparation for the law exams
- Moot court submissions
- Advocacy preparation for moot court competitions

Recent Students:

0

Total Hours:

99

Last Online:

17 Mar 2021

All-time Students:

40

Total Classes:

81

Signed Up:

20 Apr 2019
About Me
The advantage of a contemporaneous teaching and practice of law, is that, I can provide with real life examples, pass on the legal thinking and together approach complex legal terms in a simplified way. I adopt the Socratic method, which means, that most likely through your own experiences, you possess the answer, it simply a matter of shaping it correctly. I was described by fellow colleagues and judges as 'a dynamic and powerful lawyer', 'a young and inspiring legal figure'.
Tutor Experience
I was appointed Associate Lecturer at UCLan Cyprus and been voted as the most inspiring lecturer. I taught introduction to English legal system and civil procedure rules, for two years.
I possess more than 20 hours of online teaching and received positive feedback.
Topic Expertise
I have been practising crime both national and international level; confident to teach criminal law, criminal procedure, criminology, international criminal law, human rights, legal thinking and legal analysis. My practise also includes civil trials, thus, i have hands in understanding of tort, civil procedure rules, land law, equity & trust and property law.

Apart from my practise, I have taught civil procedure rules and introduction to the English legal system for two years and possess ample of experience on online teaching.

Client Reviews
Such an amazing tutor
rachael

-
Law
Excellent tutor
rachael

-
Law
Diana, was really helpful by assisting me to gain clarity on issues I was uncertain about, which were hindering me from starting and progressing with my dissertation which was due on a very tight time scale over the Christmas period. I felt Diana was honest about what she did and didn't know which was useful not to waste any time. Diana's knowledge and understanding of criminal law, is very efficient and she was able to break this down for my own understanding very clearly and quickly. She really helped me get up and running and confirmed the direction I was going in was sufficient to meet my course requirements. This was really encouraging. Thanks Diana!
Joan

-
Law
Amazing online class
Juliane

-
Law
Amazing tutor!
Ava

-
Law
Diana was very helpful and went through a detailed structure to answer a problem question.
Zara

-
Law
Testimonials
To whom it may concern, I have known Diana when we were in Cyprus and now in the UK. She has an admirable reputation as a lawyer and law tutor, and she is well respected for her hard work to promote human rights. She was my tutor in school and is currently coaching me whilst studying pharmacy at University of Reading. She is always available to discuss issues that concern me and is prepared to listen my worries. She can simplify complicated issues and give practical guidance for a better lifestyle. I am so happy that she decided to actively get back to tutoring because I know a lot of aspiring young lawyers will benefit from her enthusiasm and passion. Diana is an important asset and I am confident that you will be inspired. Yours sincerely, Christina Prodromou 3rd Year Pharmacy Student