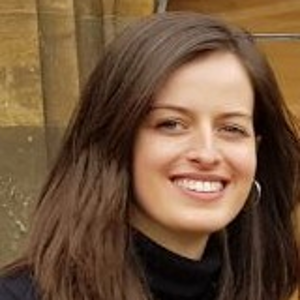 Online Tutor
Natasha
University of Cambridge - Modern and Medieval Languages - 2:1, 69%
5.0
I have been providing private tuition in person in French, Spanish, and English language and literature since March 2015, and also help students with essay writing, academic English, and Oxbridge applications. As a teacher of English as a foreign language, I have prepared and delivered over 1000 hours of in-classroom lessons, working with organisations that include a secondary school in Madrid (Oct 2016-June 2018) and BlueBridge Education (Aug 2018 and Aug 2017), a Cambridge-based provider of Oxbridge study experiences for Japanese students (aged 14-17). As a teacher with BlueBridge, I gained considerable experience in coaching students in the critical and independent thinking expected of Oxbridge students. I have a particular interest in literature, and can help students studying Francophone, Latin American, English, and comparative literatures.

I enjoy working with students of a wide variety of needs and interests, and I tailor my lessons to meet the requirements and learning style of each individual. The content and format of the lesson will therefore depend on the student and the subject they wish to address. (That said, I often find it most productive to base sessions on work I've given students to review beforehand). I'm happy to discuss your requirements and how we might meet them by private message, phone, or video call.

I am passionate about languages and literatures, and continue to read, write, and travel as much as I can. At university, I achieved a high 2:1 (69%) in my degree and was awarded first-class grades for both dissertations of literary criticism that I completed during my third and final years respectively (8000 words, 77% and 10,000 words, 74% respectively). I was also awarded a 'Mention of Special Excellence' for my final-year French oral exam.

Recent Students:

0

Total Hours:

0

Last Online:

23 Nov 2019

All-time Students:

0

Total Classes:

0

Signed Up:

12 Jun 2019