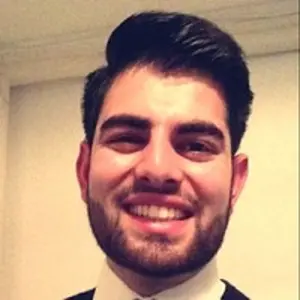 Online Tutor
Rupesh 5.0

5 classes
London School of Economics - Economics - BSc
Grade: First Class Hons
Recent Students:

0

Total Hours:

5

Last Online:

08 Jan 2020

All-time Students:

2

Total Classes:

5

Signed Up:

23 Aug 2019
About Me
I'm an ex-hedge fund trader, and I worked as a commodities trader at Mandara Capital, a $2 Bn Hedge Fund in London. I have done well in trading, but now I am making the movement towards running my own business, in Economics Consulting, Tuition and Trading.

My background is a First Class Hons BSc Economics student at LSE. I received 3 As and 2 As at A-Level, and 10 As and 3 As at GCSE. At school, I was the top economist in my year group. During the Bank of England Target 2.0, I was highlighted as 'One for the future' by the Monetary Policy Committee members given that I led my team to the national semi-finals.

My teaching style is very much geared towards helping you pick up marks in exams, and thinking in the way the examiner wants. I encourage discussion, debate and disagreement of opinions in terms of economic theory, and I aim to challenge your way of thinking to develop the critical thinking skills relevant in industry.
Tutor Experience
I have 5+ years tuition experience in Undergraduate, A-Level and GCSE tuition, and I am able to provide testimonials on request. My style of tuition relies predominantly on my ability and knowledge to pick up marks in exams easily, and the rapport I build with students.

My track record involves helping students achieve grades high enough to receive and accept offers for Oxford, Cambridge, LSE, UCL as well as other Russell Group universities. Furthermore, I have helped students through my CV and Cover Letter service, in some cases to obtain offers from large companies such as EY, Deloitte, IBM and Credit Suisse to name a few.

I encourage as much discussion as possible from students in order to question assumptions and fully involve them in the learning process.


Topic Expertise
As already highlighted, my professional experience trading financial markets makes me a subject expert in Finance, and in Economics.

I tend to focus on teaching in these two areas, and I have a great love of macro-economics.
Client Reviews
A great trial lesson and intro to Zoom software and online teaching
Nadia

-
Economics
Testimonials
"The most important thing Rupesh taught me was how to work, not just in the sessions. Within the sessions I don't think you're aware of how much you take in, and further, how quickly the time goes past. Being tested consistently means that you aren't able to lose concentration and so you have to stay on your toes, and it also enables you to find out what you know and what you don't, drastically cutting down revision. For concepts and topics that are difficult to get to grips with, by telling a story and breaking things down to their core, Rupesh paints a clear and logical sequence so that you never forget it, and being able to ask questions on virtually anything is always useful!" Arun Pahwa LSE Government and Economics student Grant Thornton Intern