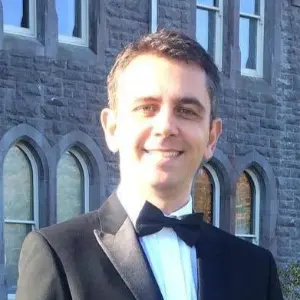 Online Accounting Tutor Matteo
Matteo 5.0

54 classes
University of Bologna - Finance and Economics - Master in Business Administration
I graduated cum Laude in Finance and Economics at the University of Bologna in 2002.
I became a Chartered Accountant in 2008.

Whilst my corporate career was going, in 2010, I have decided to complete an Executive Master in Business Administration with final marks of 98/100.

I became CIMA, CGMA qualified accountant in 2017 and started tutoring private students in multiple exams of both CIMA and ACCA.

In my current tuition experience, I have been recognized as effective tutor for students struggling with Accounting, Corporate Finance and Financial Planning exams.
I supported students from Oxbridge, the other most important universities in the United Kingdom including some of the top-20 business schools in Europe.

Since I started mentoring and tutoring, I have further developed my teaching skills and worked to implement research-led teaching methods.

I offer to students a free lesson to assess their needs and develop a tailor made plan to achieve their desired objectives.

Recent Students:

15

Total Hours:

52

Last Online:

07 Jun 2023

All-time Students:

15

Total Classes:

54

Signed Up:

06 Feb 2023
About Me
I am a fully qualified Finance Director with experience of leading financial strategies to facilitate a company's ambitious growth plans with experience in Retail and FMCG sector.

Provided mentorship and training to accounting students and trainees at current functions and universities.
I mentored and taught Oxbridge students over the part 10 years and other most important universities in the United Kingdom and some of the top-20 business schools in Europe

Since I started mentoring and tutoring, I have further developed my teaching skills and worked to implement research-led teaching methods.

Subjects I teach regularly for university and master students:

• Accounting
• Management accounts
• Corporate Finance
• Finance
• Economics, including Microeconomics and Macroeconomics
• Operations Management
• Business management and other business related paper.

Accountancy qualifications (any level):

• CIMA, ACCA, ACA
• AAT
• FCA
• ICAEW


Tutor Experience
New to Spires !!!

More than 10 years experience in tutoring and teaching support, covering any Finance and Economics discipline.

I assisted students of the most prestigious universities in the UK and some of the top-20 business schools in Europe

I support students passing exams and reviewing or writing dissertations and assignments.

I offer a free consultation and the definition of a study plan and I am flexible Monday to Sunday

Topic Expertise
• Accounting
• Management accounts
• Corporate Finance
• Finance
• Economics, including Microeconomics and Macroeconomics
• Operations Management
• Business management and other business related paper.
• CIMA, ACCA, ACA (any level, paper)
• AAT (any level, paper)
• FCA (any level, paper)
• ICAEW (any level, paper)