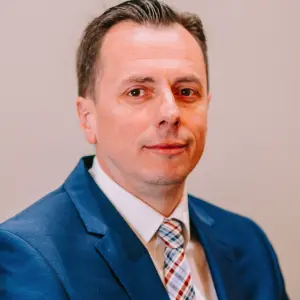 Online Biological Sciences Tutor Thomas Georgas
Thomas Georgas 5.0

79 classes
UCL - Immunology/ Microbiology / Cell biology - Doctorate
Biology lecturer.
Expertise in the following modules:
1. Imperial College - Biological Sciences -
Immunology LS2MMBIO ,
Virology LS2VIR,
Bacterial Physiology LS2BP ,
Medical Microbiology LS3MM.

2. University of Kent - Biomedical Science -
Infection and Immunity - BIOS5050

3. Nottingham Trent University - Department of Biosciences - MSc in Pharmacology :
Cell Biology and Physiology module BIOL45222
Biology and Disease module

4. University of Southampton - Biomedical Sciences
BIOL2022 Immunology, Infection and Inflammation
BIOL2044 Medical Microbiology

5. University of South Wales - Biomedical Sciences B902
Human Molecular Genetics BI2S109





Microbiology and immunology expert with a master's in Microbiology from Queen Mary, University of London.
Doctorate in Education from the Institute of Education, UCL.
Recent Students:

6

Total Hours:

67

Last Online:

07 Jun 2023

All-time Students:

15

Total Classes:

79

Signed Up:

25 Aug 2021
About Me
Current role: e-learning biology lecturer
Expert in Microbiology, Immunology, Molecular biology and Genetics.


Tutor Experience
Undergraduate students tutor for more than 10 years.
He has also been a coach and mentor for UCL students as a UCL alumni member.
A university tutor for more than 10 years. Specialism: immunology/ microbiology/cell biology
Topic Expertise
Areas of expertise for Undergraduate students:Molecular Biology, Microbiology, Genetics, Immunology, Medical studies, Veterinary, biochemistry , pharmacology.
Areas of expertise for postgraduate students: Microbiology, Cellular biology, Molecular biology, Genetics.
A levels: Biology B Pearson Edexcel specification

Client Reviews
Very helpful, he broke down the questions very well and explained how to improve exam technique.
Therese

-
Biology
👍🏻👍🏻
S

-
Medicine
Very knowledgable and understanding.
Ellie

-
Biological Sciences
Price: $65/hr
No Upfront Payments
Passed Our Interview
Only Tutors Online
Background Checks
Verified
Qualifications
● Bachelor of Sciencein Biology, 1999
School of Biological Studies, University of Patras, Greece.

● Master of Sciencein Clinical Microbiology, 2000
Barts and The London School of Medicine and Dentistry, Queen Mary College, University of London.

● Doctorate in Education (EdD) in Educational Leadership and Policy, 2016 UCL, Institute of Education, London.

Availability
| | Weekdays | Weekends |
| --- | --- | --- |
| Morning | | |
| Afternoon | | |
| Evening | | |