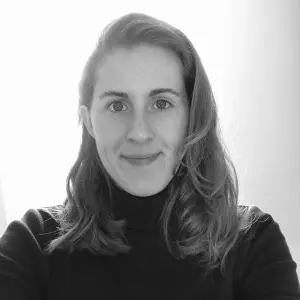 Online Biology Tutor Nea
Nea 5.0

139 classes
University of Bristol - Biomedical Sciences MSc, BSc - BSc
Experience private tutor. Biology is my passion but I love all science and find it so rewarding to pass this onto my students in inspiring and engaging ways to help them achieve their full potential.
Recent Students:

5

Total Hours:

132

Last Online:

07 Jun 2023

All-time Students:

12

Total Classes:

139

Signed Up:

02 Sep 2021
About Me
After studying biology, chemistry and maths at A Level, choosing something science-related for my undergraduate degree seemed the logical choice. An undergraduate degree in biomedical sciences led me to discover my passion for biological sciences and to apply for further study in the field, doing more specialist study into cancer biology, immunology and neuroscience in my MSc. Having finished my Masters with a Distinction, I work full-time in Dementia research but I still love sharing my passion for science through tutoring in the evenings and at weekends.

Whilst I had tutored occasionally before, I started tutoring seriously during the lockdown last year as part of the National Tutoring Programme for Schools as I had more time on my hands. I gradually expanded my student base to include more private students which I have thoroughly enjoyed, helping both of my A Level students last year achieve A*s! I love getting the opportunity to help students reach and surpass all of their goals and expectations.

Outside of academia, I love baking and being outdoors - you will often find me trail running in the mountains or open water swimming in rivers and lakes, frequently with a hot coffee and homemade cake packed for after!
Tutor Experience
Prior to last year, I occasionally tutored GCSE-level students in person however, I now have over a year of online tutoring experience and I love the flexibility that an online classroom provides. Being able to integrate more elements into a lesson is incredibly valuable and allows teaching online to be just as interactive and engaging as in-person lessons can be. In the past year and a half I have helped A Level Chemistry and Biology students achieve to their highest potential, both receiving A*s. I have also tutored iGCSE Human Biology, and GCSE Biology, Chemistry and Maths. I use a combination of resources throughout my lessons such as images, exam-style questions, and short videos. Whilst my lessons will often be hard work, the student should always end the lesson feeling more confident on the topic and that they enjoyed the lesson.
Topic Expertise
Biology (GCSE (all specifications + iGCSE), A Level (OCR, AQA, Edexcel), Degree)
Chemistry (GCSE (all specifications + iGCSE), A Level(OCR, AQA, Edexcel))
Maths (GCSE (all specifications))
Client Reviews
Not everyone can be a teacher ,but Nea CAN. She is great at delivering the subject , Thank you
rana

-
Biological Sciences
Thank you Nea, Princess is enjoying her tuition.
Ade

-
Chemistry
Nea is one of the most intelegant tutors I have worked with , she is very patient , and does not mind repeating the same thing 10 times until I get it. Thank you for all the hard work
rana

-
Biological Sciences
I understood the lesson very well
Ade

-
Chemistry
As always very useful lesson.
Sanjay

-
Chemistry
I really enjoy Nea's lesson's, they are interactive and I always feel more confident with the topics afterwards!
Sanjay

-
Chemistry
Another successful lesson thank you
SUZANNE

-
Biology
My daughter has really got on with tutor thank you
SUZANNE

-
Biology