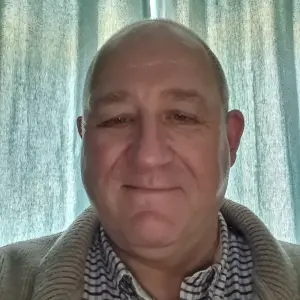 Online Chemistry Tutor Alan
Alan 5.0

159 classes
Manchester University - Chemistry - BSc Hons
Specialist A level chemistry teacher and examiner with 33 years experience.
Recent Students:

6

Total Hours:

148

Last Online:

28 May 2023

All-time Students:

16

Total Classes:

159

Signed Up:

06 Jan 2022
About Me
I have worked in a sixth form college for 33 years: teaching, leading and managing delivery of A level chemistry. Recently I calculated that I must have taught A level or AS chemistry to over 2000 students. Over the years, I have examined for all three main examination boards in England (AQA, OCR and Pearson) for A level chemistry. I particularly enjoy small group and one to one tutorials as student progress is clear and rewarding.
Tutor Experience
I am an A level chemistry specialist. I have experience in working with small, and large groups of students and one to one tutorials. I believe that chemistry is a logical subject and students need to understand the basics and be shown how a knowledge of the basics makes more complicated issues more accessible and manageable. I believe frame-working questions and getting students to use their own understanding to work to solutions, rather than simply telling answers. I believe that chemistry has many common themes that need to be made clear so that students can see connections between different parts of the subject.
Topic Expertise
I have taught OCR A and AQA A level Chemistry (since 2015 all A level chemistry specs. are very similar). I examine for OCR B and am familiar with all content on Pearson. I believe in setting students personalised additional work to complete after the tutorial and supply answers to allow students and myself to check progress
Client Reviews
Alan has been very helpful with my son's A Level chemistry. My son says that he has much better understanding of topics and it certainly helped him with his trial exams. He said that one hour with Alan gave him more clarity than several hours with his teachers at school. He still has a way to go but we are going in the right direction. Thank you Alan for your help!
Karolina

-
Chemistry
Alan is a lovely teacher, extremely helpful and goes through the thought process of a question so you don't make silly mistakes.
Pia

-
Chemistry