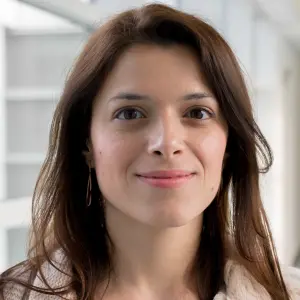 Online Chemistry Tutor Eleonora
Eleonora 0.0

228 classes
King's College London - PhD - Air pollution-Chemistry
Hello!!!! I am Eleonora.
I am passionate about Chemistry and maths!!!!!!!!!!!
I have a Ph.D. in Environmental science, taken at King`s College London, and a MSc in Chemistry.
I love teaching, I do it with passion and patience. :-)

Recent Students:

1

Total Hours:

230

Last Online:

04 Mar 2023

All-time Students:

27

Total Classes:

228

Signed Up:

27 Jan 2017
About Me
I have many hobbies such as cooking (I am from Sicily, an island in the south of Italy, I love cooking our typical dishes), running (there are many parks around my home in Wimbledon and I enjoy running surrounded by trees), playing piano and travelling.
Tutor Experience
I have more than six years of experience in tutoring, both one to one and small groups. I am focused on ensuring each of my students understands how they will best reach their goals.
I am passionate about the subjects that I tutor, and am able to deliver them in innovative and engaging ways.
My aim is to build up the confidence of my students in any given subject and to help each one to realise their potential.
I have extensive experience in working with children, teenagers and adults.

I, also, think that the role of a private tutor is to teach effectively a subject, develop self-confidence in the student and teach him/her to study in autonomy.

Working experience:
August 2021- Academic research at Imperial College London

January 2020 - Present:
Visiting Professor at ESCP Business school as Statistic tutor.

2016 - Present:
Tutor at Spires.

April 2015 - present:
Module coordinator at Kaplan International College London for chemistry, mathematics and statistics.

Topic Expertise
Chemistry, Italian, mathematics and statistics.
Client Reviews
Excellent tutor. Really enjoyed my first class and shall continue with lessons. Would highly recommend.
Eve

-
Italian
Good class and great use of past paper questions in preparation for my mock exams.
mary

-
Biology
Enjoyed the class. I am unable to sign up for Whiteboard so need to do that
Ann

-
Italian
Very useful lesson! Covered a wide range of topics well :)
mary

-
Biology