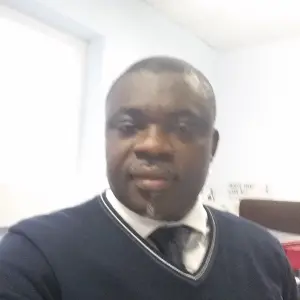 Online Economics and Business Tutor George
George
University of Cape Coast - Business and Economics - MA in Marketing
I am business and economics teacher with over 20 years experience. I have been tutoring since 2010 and as a former examiner, I am very passionate about both subjects and always love to share this passion.
Recent Students:

0

Total Hours:

0

Last Online:

18 May 2023

All-time Students:

0

Total Classes:

0

Signed Up:

05 Jan 2022
About Me
Business and Economics are my passion but I also have a Masters degree in Marketing Management. I love reading, travelling and watching football. If I had my way, I would make both subjects compulsory as they are both relevant to our daily lives and I enjoy sharing my knowledge with students.
Tutor Experience
I have over 20 years experience in teaching business studies and economics and have be tutoring for 10 years. I teach across KS4-KS5 in both subjects and I also teach BTEC across all levels. As a former examiner in both subjects, I have a huge experience with regards to exam techniques across all the various exam boards and have manged to help students to either to attain or exceed their targets. Additionally, as a former director of learning of business and economics, I have a huge experience in preparation and the delivery of the schemes of learning of the various exam boards. I have developed a very flexible approach to my teaching and delivery over the years as I believe students learn differently.
Topic Expertise
I tutor across all the various exam boards and comfortable with topics in both subjects.