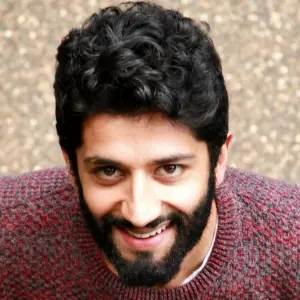 Online Economics Tutor Riaz
Riaz 5.0

4 classes
University of Oxford - Politics, Philosophy and Economics - Msc
Oxford Econ Graduate (PPE), Ex-Finance (Barclays), Consulting and Civil Service, University Econ Teacher
Recent Students:

0

Total Hours:

4

Last Online:

02 Jun 2021

All-time Students:

3

Total Classes:

4

Signed Up:

16 Apr 2021
About Me
I hold an Msc in Development Economics and a BA in Politics, Philosophy and Economics from SOAS (2006) and the University of Oxford (2002-05) respectively.

I have a decade's career experience as a civil servant and consultant working in the UK and overseas.

From 2007-09 I worked on the highly selective Overseas Development Institute Fellowship Scheme, being placed in the South African Ministry of Finance and working on financial inclusion policy making.

I worked for the UK Equality Commission from 2009-10 as a Senior Economist, conducting data analysis which contributed to the groundbreaking 2010 Equality Review.

From 2011-14 I worked as a Research Economist for Agri-Consultancy LMC International, analysing the global biofuels market for multinational producers and international governments.

Since 2015 I have worked as a freelance consultant, tutor and teacher of Economics and Music.

Tutor Experience
I am currently teaching a Macroeconomics module on the Foundation Year Economics programme at the University of Exeter.

I am responsible for 4 hours of live lectures each week, setting formative assessment, marking and lesson planning for a group of 30 students. I am also an examiner for the programme.

I also have over 200 hours' experience as a private tutor for students studying GCSE and AS/A-level Economics and Mathematics.

I've worked with international students, mainly from Mainland China and India (I speak fluent Hindi).


Topic Expertise
Maths - A-level/GCSE

Economics - Undergrad/A-level/GCSE

Undergraduate Modules that I have provided tutoring support for include:

Econometrics

Microeconomics

Macroeconomics

Economic History