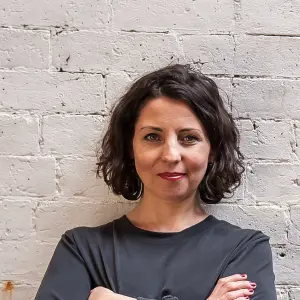 Online English Language Tutor Stefanie
Stefanie 5.0

155 classes
Warwick - Film and Literature - BA Hons, Upper Second Class
Experienced Examiner (A'Level and GCSE), Tutor and Qualified Teacher who delivers engaging and effective lessons to learners across the age and ability range.
Recent Students:

7

Total Hours:

164

Last Online:

27 May 2023

All-time Students:

10

Total Classes:

155

Signed Up:

29 Jul 2018
About Me
Before I became a teacher I worked as an Actor and a Television Producer but I now split my time between teaching and writing plays, novels, poetry and flash fiction. My last play won the Hive Award at the Greater Manchester Fringe Festival. When I am not thinking about words, I love to hike, cook and practice Yoga. I also spend an inordinate amount of time running around after my labrador puppy, Buster.
Tutor Experience
I was a classroom teacher and latterly Head of Department for over ten years and I have over 300 hours of experience in online teaching. I am also a lead examiner for A Level Language and examiner for GCSE Literature (of 5 years' standing) and I have developed a fine-grained understanding of what is required of learners to achieve their desired outcomes. I am also a private LAMDA tutor, specialising in the Speaking of Verse and Prose and Drama. As a published author and playwright, I also convene and lead workshops in creativity and writing for the stage.
Topic Expertise
Exam skills; Modern European Literature; American Literature; Theatre; Creative Writing; Language Variation and Change; Child Language Acquisition
Exam boards: AQA, Edexcel, WJEC, Cambridge (all at A Level and GCSE or equivalent)
Client Reviews
thank you!!
Sydney

-
English Literature
thank you!!
Sydney

-
English Literature
Brilliant teacher. Excellent class. Very engaging.
Goker

-
English Literature
Testimonials
I would highly recommend Stef to any students who are a bit more anxious or have academic potential but are held back by their struggles with mental health. Charlotte, GCSE English
Her approach to lessons is very interactive and stress-free. Stef has a very passionate teaching style which got me excited to learn. For example her involvement in the arts (eg playwriting) encouraged me to also get involved myself, doing my own creative writing. It was excellent to be taught by a tutor who had as much passion about English as I did. Nathan, A Level Student.