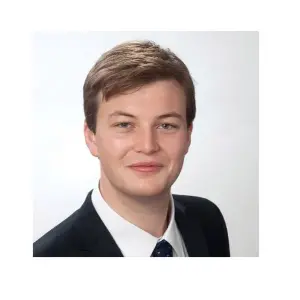 Online English Tutor Henry
Henry 5.0

46 classes
Oxford - Law BA - 2.1
Friendly, approachable Oxford graduate and Deputy Head of English in one of the nation`s leading grammar schools.
Recent Students:

0

Total Hours:

62

Last Online:

18 Apr 2023

All-time Students:

2

Total Classes:

46

Signed Up:

29 Mar 2021
About Me
I am a passionate English tutor, and I always try to foster an enthusiasm for literature in all my students. When teaching, I aim to provide clear and concise explanation, assess understanding and provide detailed feedback and encouragement.

Education is not just for exams. I aim to build confidence, encourage independence, and inculcate positive habits which last for life.

I can offer:

- Tailored lesson plans to suit the learner's needs.
- A comprehensive program for all main exam boards and literature texts.
- Verbal feedback during sessions and detailed written feedback on optional assignments.
- Lessons adapted for a range of abilities.
- Warmth, enthusiasm and (occasionally good) humour.
Tutor Experience
Deputy head of department
3 years experience as a full-time classroom teacher
1 year experience as an online tutor

Topic Expertise
I am a subject expert in English Language and Literature and have taught the AQA and Edexcel Exam boards for GCSE and A Level.

I am well acquainted with a number of the main texts taught by exam boards. I can also research and teach any text given sufficient time in advance. I am particularly familiar with:

Shakespeare:
A Midsummer Night's Dream
The Merchant of Venice
Macbeth
Romeo and Juliet
The Tempest
Othello
Hamlet

19th Century Novel:
Tess of the D'Urbervilles
Dracula
Wuthering Heights
The Strange Case of Dr Jekyll and Mr Hyde
A Christmas Carol
Jane Eyre
Frankenstein

Poetry:
AQA Power and Conflict
Edexcel Love and Relationships
John Donne
Sylvia Plath

Modern Play:
The Crucible
An Inspector Calls
The History Boys
Journey's End

Modern Prose:
The Handmaid's Tale
Never Let Me Go
The Remains of the Day
On Chesil Beach
Lord of the Flies
Never Let Me Go

As a former law student at Oxford, I am well placed to prepare students for Oxbridge applications and interviews. I am also the head of Oxbridge Law Interview Preparation at my school, providing feedback and practice interviews for 8-10 students per year with case and legislation based scenarios.
Client Reviews
Henry has tutored my son and daughter for several months. He is responsible and reliable. My children are impressed by his affability and his enthusiasm in teaching. We are grateful for his great help and support.
Kam Lai

-
English Literature