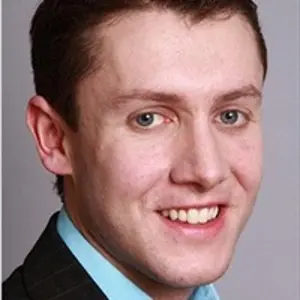 Online Maths Tutor Toby
Toby 5.0

411 classes
Imperial College - Mathematics - BSc
I am a successful private tutor with 9 years teaching one on one and in groups having gained my degree in Mathematics from Imperial College in London.
Recent Students:

3

Total Hours:

382

Last Online:

18 Apr 2023

All-time Students:

37

Total Classes:

411

Signed Up:

14 Apr 2017
About Me
I enjoy travelling and and have the opportunity to live and teach in many different countries including South America and Asia. I am also a personal trainer and enjoy fitness. Nutrition is also a keen interest of mine. I also like reading and debating
Tutor Experience
I cover all levels of Mathematics from primary school all the way to SATs, GMAT and degree level . I focus particularly on A level and GCSE teaching all relevant modules including Stats, Core and Mechanics. I have a proven track record coaching students for AQA, Edexcel and OCR exam boards. I am always patient and encouraging and know how to get the best out my students. I enjoy making tricky concepts easy to understand by using everyday examples. There is no substitute for practice and I will set numerous problems to be completed before the next lesson. This is the only way to be sure topics are sinking in. I always emphasise full understanding of problems not just simply learning methods.

I provide intensive exam preparation and my pupils have frequently achieved top grades. My students are normally referred to me from other satisfied pupils and I tend to get very busy. However I am taking on new students at the moment and do have some availability.

Client Reviews
Great as usual
Joshua

-
Maths
Excellent!
Joshua

-
Maths
fun, productive and very helpful
Milan

-
Maths
Great revision for C2
Mariam

-
Maths
Thank you, but...
Sunny

-
Maths
Thank you
Sunny

-
Maths
Really helpful, we covered some challenging questions - that now seem much easier!
Mishika

-
Maths
Testimonials
Peter (Mr) 5/5 Rating Toby has been great and a real help for the boys
Gail (Mrs) 5/5 Rating I would recommend Toby as he is punctual, polite and my sons were relaxed and engaged with his style of tutoring.
Neal (Mr) 5/5 Rating Toby is a professional and helpful tutor, always punctual and friendly. He has helped prepare my son for AS exams and is knowledgeable and patient, always focused on the best areas to help my son. Highly recommended.