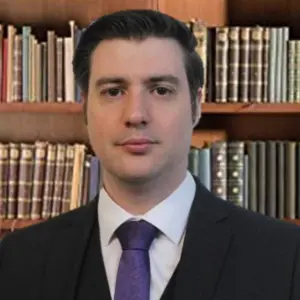 Online Physics Tutor
Tom 5.0

182 classes
Durham Universiry - Astrophysical Processes - MScR
I am a senior leader in a secondary school. I am highly passionate about teaching, which is why I make the time to tutor during the evening. I have successfully taught all subjects I offer and mark exam scripts for AQA.
Recent Students:

0

Total Hours:

162

Last Online:

08 Feb 2022

All-time Students:

16

Total Classes:

182

Signed Up:

08 Feb 2018
About Me
I am currently completing the National Qualification in Headship, but also continue to keep up to date with developments in the research field I worked in whilst at Durham University; the astrophysical processes of black holes and the gas which gas falls onto them. I also enjoy tabletop role-playing games such as Dungeons & Dragons, as well as Park Runs and going to the gym.
Tutor Experience
I have successfully taught all subjects I am offering up to and including A Level. Experienced with AQA, OCR, Edexcel, and Eduqas. As a senior leader I have coached and mentored new and experienced teachers, giving me a deep understanding of teaching methodologies. Skilled in teaching to the top and scaffolding learning, my bespoke student-centric approach ensures progress is made. I am dedicated to developing the passion for lifelong learning in others.
Topic Expertise
Since I have taught and led on a wide variety of subjects throughout my teaching career, I am comfortable with undertaking any exam board's content. I am also an exam marker for AQA Physics.

I have experience with training teachers as well as with whole-school management.

I have led all EBacc subjects in my senior roles and can provide guidance on exam board expectations, examination structures and management of revision techniques.
Client Reviews
Very good communication, well prepared for the class, and good understanding of both the topic and what was required for the exam, 5 stars!
kieran

-
Physics
Thank you so much for everything Tom, you've really helped me with my confidence and as I said I've finally started to enjoy physics at this late stage !!! I'll let you know how results day goes, Isobel
Isobel

-
Physics
Great Mechanics Questions :D
Alexander

-
Physics
Still very impressed with his teaching skills and knowlwdge. Hes easy to understand and makes learning a joy.
Carmen

-
Computer Science
It was brilliant, very good explanations why and how to do things.
Carmen

-
Computer Science
It was very informative and I learned alot
Dan

-
Computer Science
The class was productive and effective. Lily enjoyed her lesson. Thank you.
Dan

-
Computer Science
amazing!
Nedal

-
Maths
Testimonials
Physics A Level; A Grade predicted / A* Grade Achieved "Very good communication, well prepared for the class, and good understanding of both the topic and what was required for the exam, 5 stars!" A Level Student
KS3 Computer Science "You have helped my daughter with her coding tremendously. Thank you very much." Parent
Physics A Level, Grade D predicted / Grade C achieved "He has a Fantastic understanding of the subject, and explained to me in a clear and easy to understand way. Very pleased and would happily recommend to anyone!" A Level Student
Physics GCSE Level; B Grade predicted / A Grade achieved "I did the Exam and I am happy to say that it went well so I would like to thank you for your teaching." GCSE Student
Biomechanics Degree Module; Failed twice previously / Passed "Hi Tom, I passed! Thank you for the help you did give me, it made the difference." 2nd Year Sports and Exercise student, Loughborough University