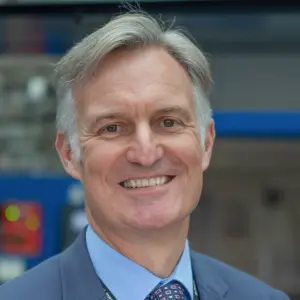 Online English Tutor Jon
Jon 5.0

1 class

1 classes
University of Chichester - PGCE Secondary - MSc
We all learn at different rates, and the key to supporting progress is through a personalized, engaging and purposeful learning programme, and I am confident that you will be able to experience similar levels of success to the many students I have worked with!


Recent Students:

1

Total Hours:

3

Last Online:

09 Apr 2023

All-time Students:

1

Total Classes:

1

Signed Up:

28 Nov 2022
About Me
Having experienced an uninspiring secondary education, I was determined to make a real difference to the academic and personal development of young people as a teacher. I have taught GCSE and A Level groups across a wide range of disciplines, allowing students to gain excellent results from their starting points, whilst inspiring a questioning mind.
I have also been a highly successful senior leader and college principal, but have most enjoyed the teaching environment with my students, whether face-to-face or remotely.
Creating positive learning partnerships is central to my philosophy, with a focus on experiencing success.
Tutor Experience
Teaching:
Throughout my teaching career, I have always taken the opportunity to broaden my skills and accept a challenge!
This has allowed me to successfully inspire young people in several subjects, with consistently high outcomes, both in academic achievement, but also in their personal development and confidence.
Most recent teaching has been in GCSE English (Language and Literature) and Biology.
I have also taught GCSE Geography and Science (combined) and Business Studies and PE at GCSE and A Level.
Tutoring:
I have provided on-line learning since the start of 2020 in GCSE English (Language and Literature) and Biology, with students gaining equally successful outcomes.
Topic Expertise
GCSE subjects:
English Language (AQA)
English Literature (AQA)
Biology (AQA)
Geography (AQA)
Science - combined (AQA)

AQA GCSE examiner