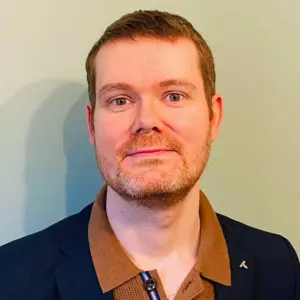 Online English Language Tutor Jonathan
Jonathan 5.0

54 classes
University of Birmingham and the University of Warwick - BA in English and MA in International Politics - MA in International Politics
Award-Winning "Super Tutor" with over 12,000 English, Maths, History and Eleven-Plus Lessons Delivered to 1000+ Students across 32 Countries :)
Recent Students:

8

Total Hours:

55

Last Online:

06 Jun 2023

All-time Students:

9

Total Classes:

54

Signed Up:

26 Aug 2022
About Me
►► TUTOR SUMMARY ◄◄

Award-winning teacher ♦ 16 years' experience in the UK's toughest classrooms ✦ Expert in /KS3/GCSE/A Level/Degree level ✦ English, Maths, History, and 11+ specialist ✦ University of Warwick prize-winner ✦ MRes/PGCE trained+QTS status ✦ Head of Dept; Advanced Teacher ✦ "Super Tutor" with 12k lessons across 1k students in 32 countries✦ Ed consultant sought by media(BBC) ✦ Mentor to property investors-developments totalling £14 million


►► MY STORY ◄◄

I am currently a grade-one "outstanding" teacher and have delivered KS3, GCSE and A Level English, Maths and History in secondary school for 16 years, with my results far surpassing national pass rates. Due to these outstanding results, I served as Head of Department; being awarded a grade 1 "outstanding" rating for 6 years. Furthermore, I also have extensive experience as "Advanced Practitioner"-turning around failing cohorts in the UK's toughest classrooms, as well as being a GCSE examiner.

Moreover, due to being an outstanding education professional, my advice has been sought for media appearances on education, whilst also being head-hunted to tutor Premiership footballers, Olympic athletes, and the family of a Nobel Prize winner for a month-which was awesome!

Furthermore, in also being an accomplished property developer with my own UK portfolio and co-founder of a former property company alongside my partner, I mentor Year 11 students on entrepreneurship, and how to begin their own investment journey, which sees me guide some of the UK's brightest new generation of business leaders.

In my spare time, I am pre-reading for the start of my future PHD in International Relations, which will analyse the geopolitics of potential conflict with North Korea. Furthermore, I enjoy travelling in Tuscany with my young family, supporting Manchester United, and playing the PlayStation :)
Tutor Experience
With 16 years' experience turning around some of the UK's toughest classrooms, and tutoring over 12,000 lessons to students across the globe, I specialise in delivering the best online education in English, Maths, History, International Relations and entrance exams, from KS2 to postgraduate level.

At my institution, English pass-rates received a 25% upwards leap and tutoring grades in my subjects have been outstanding, so the vast majority of my students pass with strong grades, entering prestigious institutions. Recently, my tutees enjoyed superb results with 96% attaining target grade, and 68% exceeding this, entering prestigious institutions such as University of Heidelburg and Bromsgrove School, and world-class employers like Rolls Royce.

Finally, in having built my own UK property portfolio currently valued at £3.2 million, I have mentored young entrants into property investing, guiding their purchases to the value of £14 million. Furthermore, I have also been an informal mentor to UK gang members, tasked with persuading them to leave lives of criminality, which has been among the most rewarding roles of my career.


►► PARENT FEEDBACK ◄◄

--"Jonathan is fantastic and my 15 years old have a big turn round about his
view of education. Now he can't wait for his lesson!"

--"I could not have wished for a better tutor for my son! I cannot praise Jon's
enthusiasm for his subject, motivational skills and professionalism enough."

--"The biggest testimonial comes from my son, who now looks forward to and
enjoys his weekly visit! praise indeed from a teenager!"

--"He is heavily in demand which speaks volumes in terms of his reputation and
is super knowledgeable and prepared for all elements of the syllabus."

--"He went from a predicted a 4/5 to an 8 !!! We were extremely pleased and
put this down to Jon's ability."
Topic Expertise
Besides enjoying superb results, my pupils benefit from a relaxed yet challenging atmosphere, with high commitment being expected of them and this has shown to bring both personal and academic growth, which is always pleasing to see. Moreover, in strengthening self-esteem and exciting the minds of my students, to provide the skills they need to excel in later life, I seek to provide them with only the finest education possible.

In terms of my lesson delivery, I always strive to be on the cutting-edge of education in use of teaching resources and methods. Therefore, my approach to tutoring makes use of the techniques of "blended learning", utilising video-conferencing software, modern presentational packages such as Prezi, powerful virtual learning environments and resourced by well-known educational companies, all supported by online platforms provided by GCSE Bitesize, amongst others. This constant innovation was perhaps best illustrated by my recent use of computer games as a learning tool, which led to some of my classes' GCSE English creative writing being utilised by exam boards as exemplars to share across the UK, in which they were inspired by video games such as Halo and Mass Effect to attain grade 9s.

In light of this dedication to using Smart tech to deliver a first-class education, throughout my teaching career in inner-city schools and sixth-forms, I have become known for never leaving any learner behind, whilst using creative methods in covering the curriculum in an accessible and enjoyable way.

Needless to say, I passionately believe that education should be a joy, not a chore, and I always do my best to ensure this for each and every one of my students, both in the classroom and online.

*Enhanced DBS certified

**Kindly note: proposed rate will be dependent on level of study, length of tutoring period and demand.
Client Reviews
A great positive lesson refining skills and technique for GCSE English, very pleased
Andrea

-
English Language
Very experienced teacher giving confidence and guidance for GCSE work.
Andrea

-
English Language
Without a doubt, Jonathan has been one of the most professional tutors I've encountered on any platform. He is a very knowledgeable, efficient professional and above all an amazing person. Totally worth it!
Gabriel

-
UCAS
Great experience with Jon, he helped me loads with my PS, clearly a very experienced guy. I recommend him to anyone that wants to polish their statement and make it crisp:). Thanks!
David

-
UCAS
Thanks for your help!
Gideon

-
UCAS