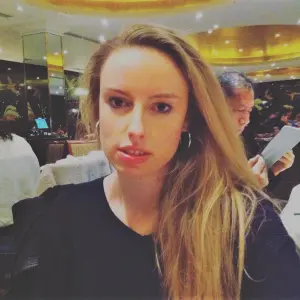 Online 11+ Tutor Imogen
Imogen
University of Oxford - Theology - First
Highly experienced Oxford-educated private tutor. School entrance exam specialist.
Recent Students:

0

Total Hours:

0

Last Online:

13 Jul 2021

All-time Students:

0

Total Classes:

0

Signed Up:

16 Apr 2021
About Me
I am a lively and experienced educator; I have worked extensively as a private tutor and have also taught at different universities. I have deep interest I academic work and have just completed an AHRC funded PhD in Art History and Literature. I also have a First-Class degree in Theology from the University of Oxford and an MA degree in Art History from the Courtauld Institute of Art.
Tutor Experience
I am passionate about learning and academic study and have worked in the field of education for the last eight years. I have previously taught at the University of Cambridge and at the Royal College of Art and have worked extensively as a private tutor. Through practice I have learnt how crucial it is for the tutor to tailor their approach to fit the learning style of the individual student. I have an empathetic teaching style and am attentive to the needs and concerns of my students. I work to build their confidence in their educational ability, to help them master the skills they need to excel academically and foster their enthusiasm for learning.
Previous 11+ students have received offers from: St Pauls' Girls, Westminster Under School, Dulwich College, Godolphin & Latymer, King's College and Highgate. 13+ students have received offers from Eton and Harrow. I have tutored one 16+ student who received an offer from St Pauls' Girls.
Previous students I have assisted for their university applications have received offers from Worcester College and Regent's Park College, Oxford and Pembroke College, Cambridge.
I have tutored two girls for their A-Level English who both received an A*. I have tutored three Religious Studies A-Level students, one received an A* and the other two As. In on case this involved a significant improvement on their C-grade prediction. Previous GCSE students have also received high grades.

Topic Expertise

A-Level English Literature: AQA, Edexcel, OCR
A-Level Religious Studies: AQA, Edexcel, OCR
Experienced with the IGCSE and GCSE English, Religious Studies and History
7+: experienced with preparing students for Westminster Under School, Higate and Dulwich College
11+: highly experienced with the exam papers of the leading London independent schools
13+: experienced with preparing student for Eton and Harrow
16+: experienced with King's College and St Paul's Girls
University entrance: Oxford admissions, the ELAT, writing personal statements.