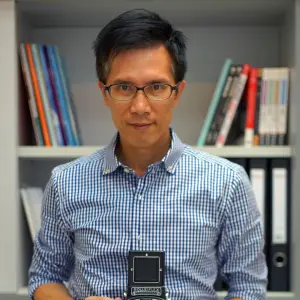 Online Finance Tutor Alvin
Alvin 5.0

32 classes
University of Strathclyde - Accounting, Management - CTA, CFE, CFA, FLMI, FTIHK, FCPA, FCCA, MBA
Being a seasoned professional in the areas of taxation, investigation, investment, insurance, accounting, finance, business management, corporate finance, corporate governance and listing matters, I'd love to help you to further improve your academic results or to advance your professional development.
Recent Students:

0

Total Hours:

37

Last Online:

09 Nov 2022

All-time Students:

5

Total Classes:

32

Signed Up:

11 Aug 2021
About Me
I have been a part-time lecturer and tutor since 1999. My primary career is the senior financial professional of multinational companies, financial institutions and listed companies. I was the founder and have been the school managers of three schools to manage the educational, treasury and school administration works for about 20 years. I love to learn and pursue excellence in several professional qualifications.

As a life-long professional, educator and learner, I surely understand your needs and know how to help you to pursue excellence in your studies and professional development.
Tutor Experience
I started my career as a part-time lecturer/tutor for the university and professional bodies in 1999. I have been the part-time lecturer of a MSc in Finance degree course of The Chinese University of HK for since 2014. I was the trainer of CPD courses endorsed by the Securities & Future Commission from 2013 to 2014. I was one of the founding facilitators of the QP Programme with the subjects of accounting, financial management, taxation and auditing which were organized by the professional accounting association for their pre-qualified accountants from 1999 to 2006.

I have been receiving the highest assessment by my university's students because of my fruitful industrial and professional knowledge. I am also flexible to do tutorial in English, Mandarin or Cantonese.
Topic Expertise
Business Management / Corporate Strategy / Accounting / Financial Management / Investment Management / Merger and Acquisition / Corporate Finance / Corporate Entrepreneurship / Corporate Governance / Fundamental of Business Law / Taxation / Forensic Investigation Management Accounting / Operations Management
Client Reviews
Best Professor to teach Project management
Najla

-
Management
Thanks for all your help, Alvin as always. Very insightful. :-D
Amy

-
Business Management
Excellent and value-added as always. Thanks Alvin
Amy

-
Business Management