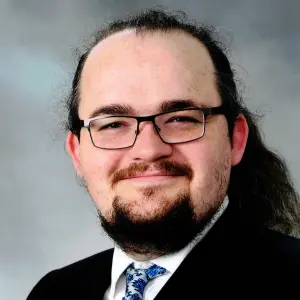 Online Tutor Edward
Edward 4.7

336 classes
King's College London - Mathematics Education - Masters
I am passionate about helping every student, whatever their ability level, to reach their own Eureka moment. When they realise that Maths is a creative, stimulating subject with applications in the real world.

I can teach all secondary level (11-18) mathematics and applied mathematics at undergraduate level. More specifically I can help you work towards the skills you'll need to complete:

- GCSE & IGCSEs,
Maths, Physics and Chemistry
- IB
Maths and Physics
- University entrance exams
Recent Students:

3

Total Hours:

321

Last Online:

09 Jun 2023

All-time Students:

23

Total Classes:

336

Signed Up:

16 Mar 2020
About Me
I have a passion for making mathematics a living, exciting and relevant subject for the modern world rather than a dry topic. I have Masters qualification in both Applied Mathematics including Physics (University of Nottingham) and Mathematics Education (Kings College, London). Plus experience of teaching the GCSE, A-Level and IB syllabi.

I want to help every student, whatever their ability level, to reach their own Eureka moment. When they realise that Maths is a creative, stimulating subject with applications in the real world.

In my pedagogy, I aim to promote the logical, critical and creative thinking demanded by mathematics. Grounding it in real world examples and emphasising the connections across topics, such as pyramids in history linking to studies of the mensuration of simple solids; and, looking at how the study of art can is enhanced by understanding the golden ratio and Fibonacci Sequences. Teaching geometry by using laser cut 'living hinge' book sleeve designs. Or Showing how Chaos Theory in Physics can be taught by looking at a cup of coffee.

In my sessions I make use of a tablet and interactive online whiteboard to write mathematical notation down and have back and forth with my students without confusion over spoken language. These whiteboards are then available to students after the lessons so they can refer back to them at any point.

Tutor Experience
I have been a private tutor since 2015 and have hundreds of hours experience.
I started online tutoring in October 2019.
Client Reviews
decent teacher though all the problems were on my laptop
Maja

-
Mathematics
good teacher though i didn't everything he was asking
Maja

-
Mathematics
Excellent lesson, very good recap of integration methods. Thank you!
Andrea

-
Further Mathematics
He's really helpful
Christine

-
Mathematics: Analysis and Approaches
very interesting class which made it easier to understand my desired topic
Katy

-
Physics
Amazing!!!
Nadeen

-
Mathematics
I'm a slow mathematics learner so it was great having someone patient. He clearly explained anything I didn't understand.
Iman

-
Mathematics
Testimonials
"I'm a slow mathematics learner so it was great having someone patient. He clearly explained anything I didn't understand. Edward was very helpful. I feel much more confident about my work and can't wait to continue." -Iman
"Edward is an excellent teacher who has worked with my son, tailoring both his style and interaction method. We have used digital shared whiteboard, screen share etc so he can assist while working through an online advanced preAlgebra curriculum. Edward also makes use of YouTube videos, graphing calculators (geogebra) etc when appropriate." - Vikas B.
"Edward is generally capable at teaching subjects and ideas, but more specifically I've found that he's specifically good at finding challenging questions that, even if I can't answer them, show more accurately where I need to improve. This makes his teaching not only more effective in session, because he can quickly find and teach what you don't understand, but even after session because the sessions give you a better idea of what needs to be improved - what your weak points are." - McEwen R.