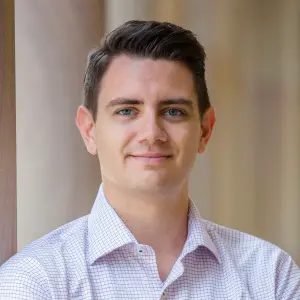 Online Politics Tutor Philip
Philip 0.0

54 classes
The University of Queensland - PhD Political Science & International Relations - PhD in International Political Economy
Experienced teaching assistant in political science. I have taught political science, international relations and public policy subjects at bachelor and master level for an Australian university ranked in the top 50 universities of the world.
Recent Students:

1

Total Hours:

63

Last Online:

05 Jun 2023

All-time Students:

11

Total Classes:

54

Signed Up:

14 Oct 2021
About Me
I have worked for the University of Queensland for the past five years as a graduate research and teaching assistant. My specialities are political economy and European Union Studies though I have taught a broad range of subjects including international relations subjects and political science subjects. I like to teach using case study examples that allow my students to gain a practical understanding of relevant issues such as political theories or historical events.
Tutor Experience
I have taught subjects for six semesters at a bachelor and master level. Courses included Political Economy, Economic Analysis & Public Policy, Globalisation, International Political Economy and Development, Advances in Political Psychology, Introduction to International Relations, International Relations, of the Twentieth Century, Strategic Studies, and European Political Issues (European Union studies and European Integration theories).
Topic Expertise
I provide tutoring in all areas of political science (Political Science, International Relations, Public Policy, European Union studies). I provide feedback on bachelor and master level papers including research papers. This includes feedback on essay structure, research methodologies, content, and wording.

At no point will I provide writing assistant (ghostwriting, essay writing, etc) to university students.
Client Reviews
Philip's teaching techniques are excellent. Very concise and straightforward. He doesn't waste your time with unnecessary knowledge and always teaches with the goal of helping you comprehend the content and learn how to enhance your writing. He has helped me review my writing for several university courses and has helped me improve my essay writing. He has gone out of his way to be available for last-minute questions and assistance. I would strongly recommend him to any political or social science student who wants to better their academic writing. 
Hannah

-
International Relations