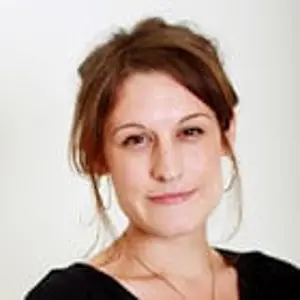 Online Tutor
shiona 0.0

1 classes
Manchester University - Double First -
Recent Students:

0

Total Hours:

1

Last Online:

07 Dec 2020

All-time Students:

1

Total Classes:

1

Signed Up:

23 Apr 2020
About Me
I am a Verbal specialist and I have been tutoring professionally since 2014, during which time I have supported hundreds of students. The vast majority of my experience has been in preparing students for application to major business schools and Ivy League schools in the USA. Before becoming a full-time tutor, I worked for more than a decade as a senior editor at the Guardian, a national newspaper in the UK.

I love teaching, in particular the challenge of tailoring my approach to the individual to create a bespoke learning programme for the best results. I aim to find sources of anxiety early on and take extra care over these aspects with the student, so their confidence builds as we make progress in addressing any weaknesses that may be holding them back from achieving their best grade.

I have lived all my life in the UK and am a born-and-bred Londoner. In my spare time I write. I have published poems and critical essays in various journals and magazines. I'm also a passionate dressmaker and sew all my own children's clothes. One day perhaps I'll have time to make something for myself...
Tutor Experience
My main tutoring work is in preparing students for the American standardized exams; I have experience with the SAT, SAT-2 (Subject Tests), ACT, GRE, GMAT, ISEE and SSAT. I have helped over 200 students with their exams; of these, more than one-third made successful applications to Ivy League schools or major business schools.

I specialise in Verbal for all tests and have a strong record of helping students accomplish top scores through my own system of strategies, fine-tuned for each individual for optimal results. Where applicable, I ensure all students have a rock-solid foundation and a whole tool kit of strategies designed specifically for each element of the test.

I have helped with the all of the aforementioned exams in a variety of different teaching scenarios. As well as working face to face, I have also taught extensively online via Skype. Numerous students have been apprentices with Premier League Youth Academies, including those at Manchester City and Tottenham Hotspur, who have required particularly attentive tutoring to help them make up for gaps in their knowledge due to their heavy sporting schedules. I have taught people with learning difficulties and I also have plenty of experience in working with younger students, from 8 and up, on the ISEE and SSAT.
Topic Expertise
My subject expertise ranges from English Literature to Theology, via Psychology, Philosophy, Anthropology, Politics, History and Sociology. I have supported students in all these subjects at various levels, from GCSE to IB, A Level and graduate.

With more than a decade's experience as a newspaper journalist, I also offer a wealth of expertise in this area - from help with writing sparkling articles and essays, to support with research, creative writing and imagery.