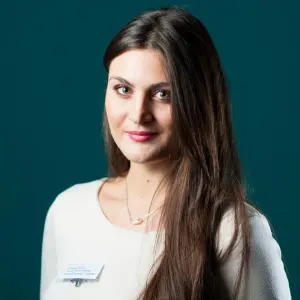 Online International Relations Tutor Dr Georgia
Dr Georgia 5.0

374 classes
King's College London - PhD in International Relations / History - PhD
PhD in International Relations / History
MA in European History
BA in History of Art / History / International Relations

QTS approved

Professional certificate: Business Management


Recent Students:

6

Total Hours:

791

Last Online:

25 May 2023

All-time Students:

128

Total Classes:

374

Signed Up:

06 Jan 2020
About Me
I like literature and poetry-
I learn italian because I love Italy, the Mediterranean Sun and everything that goes with it- mostly the food and the colour of the buildings-
With a top-institution experience in students' dissertations marking and feedback, I am confident I can help you shape a good essay-and make any assignment something you would feel proud of!
Tutor Experience
Welcome to my page!
I specialise in particular to University students, MA and PhD studies. I believe empowering students use their own potential is my greatest strength. My students feel optimistic and with a clear understanding on how to proceed with their essays and assignments after our lessons. My tutoring has helped many MA students archieve 72-78 Grades and my Doctoral Students are quite enthoustiastic with their subjects once its discussed and carefully analysed in our sessions.

Its all about giving the right tools- showing the right way to study. I work with students on essay structuring and developing of the argument. I focus on critical argumentation and review. We develop the content together for assignments, short essays and dissertations!

I have been a Teaching Assistant at King's College London at the Departments of History and Business. I have assisted Undegraduate students preparing for exams, and corrected their essays while delivering power point lectures on subjects from 1700 to 1989. I am competent to teach any subject/period of history-

My expertise includes International Relations, History, Sociology, Academic Writing, Philosophy and Politics - I specialise on Political Theories, Liberalism, Realism, Post-colonialism, Feminist approach and Orientalism.

I have taught adults and bilinguals for more than 12 years and I am experienced with SEN students, and students who need some inspiration to study.

Topic Expertise
Expert in International Relations, History and History of Art, Politics, Social Policy, European History, Sociology, Humanities, Cultural Studies, Communication and Education

Professional of Business Management
Client Reviews
Very useful session as usual!
Nadya

-
History
very helpful for essay review!
Claire

-
History
I actually prefer not to give Ms Georgia a single star. But I had to since that option did not exist. My issue with her was in two folds. The first she charged me for 5 hours of work and did (max 2 hours). In the past, the various tutors I have used have only charged me for the time they have put in. Her brokerage was not honest and she defined it as a 'free market'. Secondly, it would not have been an issue if her feedback was super detailed and very good matching the price. This again was not the case, it was super vague - unhelpful. I used other tutors here who have been AMAZING, their kindness the quality of feedback and the support has been wow. Ms Georgioa was at the bottom of teh barrel. Furthermore, when I politely asked her if we could talk about the price she was extremely rude - defensive and impolite. very very unprofessional. If Anyone wants recommendations on tutors please reach out. It was a last-minute decision and one I have regretted - and I would not want anyone else to be taken advantage of in this way. It was very invasive and dirty.
Eman

-
Academic Writing
Fantastic guidance and feedback! Dr. Georgia never dissapoints! Thank you for all your help!
Carolina

-
Education
super helpful!
Claire

-
History
Dr. Georgia invested her time and energy and knowledge to my paper from beginning to end. I can't thank her enough and look forward to working with her again.
Mollie

-
Essay
Dr Georgia helped give me direction on a topic I am unfamiliar with and created peace of mind in moving towards the next steps, the writing, and ultimately the completion of a solid paper!
Mollie

-
Essay
I had a great session with Dr Georgia. She was extremely helpful when it came to finding an angle for my dissertation, and is clearly very invested in my research topic. I feel like I am in very safe hands.
Madelin

-
History of Art
helpful
Abi

-
International Relations
Georgia is absolutely amazing tutor, who is very patient, she helps to think critically and structure the broad picture of a subject. She also helped with an essay, step by step from the idea to the realisation.
Nadya

-
History
Testimonials
Thank you for your support during all these months! You are an amazing tutor! - Nadya
'Georgia was a critical reader of my essays. She was a most effective devil's advocate as to structure, critique and academic writing style. It sometimes felt as if Georgia could read my mind. She is exceptional at understanding the student's academic plot and to advise on any refinements. Our initial explicit agreement was key in that Georgia would always remain my critical academic partner rather than taking over my plot. Her professionalism is second to none. I highly recommend Georgia as an academic tutor - definitely 5-star. Chris H, PGCE graduate'
''You truly are a great teacher, you've always made the seminars more than interesting - I think it was really important how you focused the theme of the seminar around deeper historical debates - I often found that I learnt more with you than I did in the lecture! -Th
I was fortunate enough to have met Georgia in 2013 twhere she taught Greek to my 13 year old daughter once a week. Georgia is an amazing teacher with great sensitivity towards teenagers which gained her the respect of all of her students. She is very resourceful with information on how to help children improve their learning and has succeeded in helping my daughter pass an A Level at the age of 15 (2 years ahead of her peers). I feel sure that Georgia's gentle but constant and methodical approach coupled with her great personality would be a great asset to any organisation -- Eleni Crockett