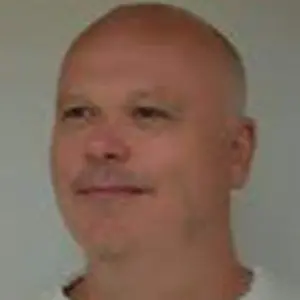 Online Tutor
Cinaed 5.0

1 classes
University of Birmingham - Masters in Social Research Methods (Social Policy) -
Recent Students:

1

Total Hours:

2

Last Online:

17 Jan 2022

All-time Students:

1

Total Classes:

1

Signed Up:

29 Apr 2019
About Me
I am a PhD candidate and my study looks at how the Conservative Governments austerity measures impact on Voluntary Sector organisations that with asylum seekers. I am now in the final stages of analyzing the data, and writing up.
Tutor Experience
In total, I have seventeen years teaching experience in schools and in Further and Higher Education establishments. I hold a ESRC recognized Master's degree in Social Research (Social Policy), a Post Graduate teachers qualification, a TEFL and a BA Joint Honors degree in Sociology and Education. I have taught Sociology at A level and undergraduate level, and I have also taught Psychology, RE History and English as a Second Language and prepared students for assessments and examinations. Throughout my career I have encouraged students to engage in their subjects and become independent learners. The methods that I use when teaching, are based on the students and teachers working together to prepare for assignments and exams.
Topic Expertise
My specialism: I have taught Sociology of the Family and Education, Sociology of the media and Crime and Deviance, and I have also taught A level Psychology. At undergraduate level I have facilitated classes in Social Justice and social inequalities, and Introduction to Criminology. Introduction to Sociology; Sociology; Time and Space: Sociology of Immigration and Asylum. I have also developed the module Academic Study Skills.