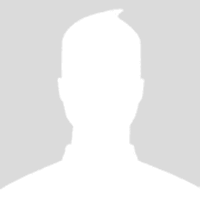 Online Tutor
Siobhain
Kent - Bachelor Of Education - B Ed SpLd
5.0
This specialist tutor has provided academic essay support skills to 34 university students in courses inc Social Sciences, Education,Humanities, English, Arts. All have seen an improvement in grades.

Dyslexia, autism, acute anxiety support



Recent Students:

3

Total Hours:

48

Last Online:
All-time Students:

6

Total Classes:

58

Signed Up:

09 Apr 2017
Client Reviews
Angie - Psychology
We worked on creating effective essay plans today. I can already see that future essay prep time will be significantly reduced thanks to Siobhain's advice on how to approach this kind of task
Angie - Psychology
Today we returned to the strategy around making succinct notes on extensive material in record time. These skills do take time to develop, but the more we practice them, the more confident I feel in being able to apply them! Awesome!
Angie - Psychology
I really enjoy working with Siobhain as she takes time to find out exactly what you want and how it is best to obtain it taking into account your personal preferences whilst balancing it with what is needed in each moment to keep moving forward. A truly great teacher.
Angie - Psychology
Great advice as always and lots of laughter too!
Laura - English Literature
Helpful and in depth - able to receive guidance on how to focus on themes when analysing texts and how to compare texts.
Angie - Psychology
Another great lesson. Tonight, Siobhain introduce me to a really useful technique of how to make friends with material that previously felt 'scary' or not accessible. Looking forward to seeing if it works by morning!
Angie - Psychology
Great lesson today. Siobhain introduced me to more a effective ways to skim read and plug knowledge gaps using course materials, key words and Google where necessary.
Laura - English Literature
Helpful although I couldn't get the classroom working which was a shame! Siobhain was good at taking me through how to be more concise with my analysis which was helpful and I look forward to finding out more about how I can improve all of my essays!