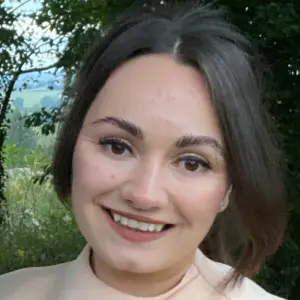 Online Biology Tutor Shelley
Shelley 5.0

393 classes
Manchester Metropolitan University and University of Bedford - BSc (Hons) Biomedical Science and PGCE in Secondary Sciences - Masters
Experienced science, specifically biology, teacher with over ten years experience working with GCSE and A level students across many examination boards. I am a former head of department and biology lead at a top UK sixth form centre.
Recent Students:

12

Total Hours:

381

Last Online:

06 Jun 2023

All-time Students:

28

Total Classes:

393

Signed Up:

05 Jan 2022
About Me
I am a qualified teacher from the UK and a passionate biologist. I love all things nature and love nothing more than quiet afternoon bird watching or visiting a local wildlife area to record it's biodiversity. I also love to travel and experience new cultures and people.

I started my teaching in the UK for a year before spending a year teaching English as a second language and basic science at a TEFL recognised school in Thailand. In 2014, I decided to move to China to teach as a biology teacher at a well established international school where I quickly became the head of science as well as teaching GCSE and
A level Biology using Cambridge International Exams specification. In 2018, I moved back to the UK where I have since had experience teaching and tutoring AQA, Edexcel and OCR specifications.
During the pandemic I started to tutor online and have experience in helping students to achieve A/A* grades in their A level examinations and in college assessments.

Tutor Experience
I am an experienced teacher of over ten years. I have experience teaching both in the UK and abroad, including Thailand and China working in well established international schools. My subject area is science, specifically biology, and I have many years of experience teaching it to GCSE and A level students across all ability levels.
I also have extensive experience of tutoring online using Teams, Google Classroom, Lesson Space and Zoom. My teaching style is very student centred, allowing students to develop their own thinking and metacognitive skills whilst I guide them through the relevant knowledge to help them reach their full potential.
Topic Expertise
Cambridge International Exams - Biology (GCSE and A level)
AQA Biology (GCSE and A level)
OCR Biology (GCSE and A level)
Edexcel Biology (GCSE and A level)
Client Reviews
Shelley is a god send. She was so amazing with my older son that i even hired her for my younger son. She is patient and very generous with her time. Don't hesitate shelley is what you are looking for in a tutor
Anna

-
Biology
Great teacher!
Maya

-
Biology
Shelly is truly a gem- she is just what a teacher should be
Anna

-
Biology
wonderful tutor :)
Maya

-
Biology
Super good explanations! I found this class really helpful thank you :)
hannah

-
Biology
Excellent
Aisha

-
Biology
Excellent
Aisha

-
Biology
i now get what this whole active transport thing everyone has been raving about is about
John

-
Biology
Very helpful lesson on Exchange and Mass Transport, thank you.
Lee

-
Biology