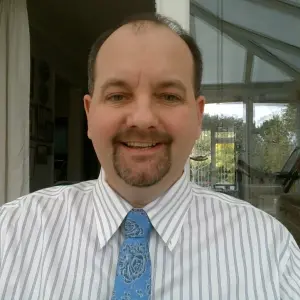 Online Tutor Christopher Roy
Christopher Roy 5.0

63 classes
Exeter University - MA Classics and Ancient History -
Recent Students:

0

Total Hours:

71

Last Online:

24 May 2022

All-time Students:

2

Total Classes:

63

Signed Up:

28 Aug 2020
About Me
I am a knowledgeable practitioner who has taught multiple curricula over the course of my career including A level, IGCSE, GCSE and IB. Having to adapt to new teaching environments and curricula has meant that I have learnt to be flexible in my teaching and proactive in getting to grips with new assessment criteria, teaching strategies and methodology. I am always clear on my teaching objectives for my various courses and am able to backwards design unit plans to meet assignment criteria, enable student enrichment and keep pace with changes in teaching methodology and syllabus updates. I believe in setting high standards for both myself and my students and find true job satisfaction when my students achieve their true potential and often exceed their own expectations.

As for my own interests in literature, I have developed a special passion for poetry, especially the Renaissance poets such as Thomas Wyatt and John Donne. Where prose is concerned, I love the works of Kazuo Ishiguro and particularly enjoyed teaching Remains of the Day where the characterization of the protagonist and the richness of Ishiguro's diction were perfect for preparing my F11 students for the IB English Individual Oral Assessments. I also love Shakespeare's history plays, especially Henry IV part I and the character of John Falstaff.
Tutor Experience
I am a teacher with many years experience of teaching in both the UK and abroad. I recently finished six years at the School of the Nations in Macau, where I worked as Head of English teaching IGCSE English and I.B. Diploma English Language and Literature. I also taught I.B. Diploma Theory of Knowledge and IGCSE Global Perspectives. In previous years at the school I ran the Social Studies department and was the school`s Social Studies Coordinator at the secondary level. In my spare time I also tutored students for both IGCSE English and History.

Before living in Macau, I worked for one year at Telford College of Art and Technology teaching GCSE English and Access English and at New College Telford teaching History A Level. Prior to working at Telford College I studied for an MA in Classics & Ancient History at Exeter University. While I was studying, I tutored a student for an A level course in Roman History. Before this I taught grammar and essay writing to English speaking students at a private school in Japan. During my teacher training I taught A level history and Access courses. I like working with students to improve their performance and try to structure my classes to suit students' individual learning needs. I tutored students in Macau for IGCSE English, IB Language and Literature and IGCSE History.
Topic Expertise
Pre-GCSE: English, History and Latin

IGCSE / GCSE: - English Language, English Literature, History & Global Perspectives

A Level: - English, History & Classics and Ancient History

International Baccalaureate: - Language & Literature, Theory of Knowledge and Extended Essay

University Level: History, Art History and Classics and Ancient History


Client Reviews
Chris is the most competent and knowledgeable English Literature teacher I have encountered. He is clear and structured in his teaching and prepares the lessons so that they are enjoyable. Chris has given back the confidence to my daughter.
Natalia

-
English Language
Chris is a very methodic and caring teacher, who takes his time to explain until my daughter understands. He has taught her methods of structured writing and has given her the confidence that she was lacking.
Natalia

-
English Language